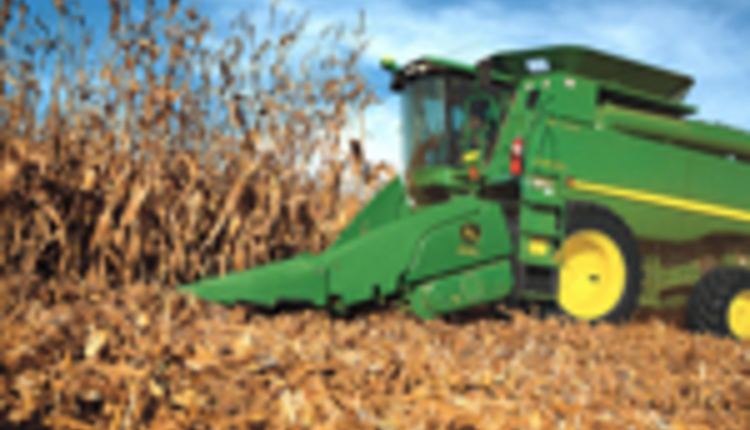 USDA projected a larger-than-expected U.S. corn and soybean crop in their year-end "Crop Production 2011 Summary" released early Thursday. Most market analysts had anticipated that final 2011 corn estimates would be reduced when compared to the December report. However, USDA raised its corn production estimates slightly to 12.358 billion bushels of corn compared to last month's 12.31 billion-bushel projection.
The same held true for soybeans. But, the shift was not as dramatic. The year-end soybean crop yielded 3.056 billion bushels compared to December's 3.046 forecast.
The market reacted in trading by sending March and May corn futures down the daily limit of 40 cents on the Chicago Mercantile Exchange (CME). Contracts settled between $6.11-1/2 and $6.18-1/2 for March and May. Meanwhile, soybeans were down about 18 to 20 cents a bushel, settling between $11.84 and $11.94 for March and May contracts on the CME.
These price reductions should be welcomed news to dairy producers who have seen margins pinched due to higher commodity prices. Additionally, two ethanol subsidies expired at year's end. The 45-cent-per-gallon ethanol blenders' tax credit led to a $6 billion annual incentive to blend ethanol into gasoline, while a 54-cent-per-gallon tariff stifled imports. Still on the books is the 15.2 billion gallon Renewable Fuel Standard. It requires that oil and gas companies blend a minimum amount of renewable fuel. Ethanol will consume about 40 percent of the nation's corn crop this year.
Overall, 2011 final corn stocks are 4 percent lower than last year, while soybeans are up 4 percent.