It was 1948 when Cornelis and Arij van der Lely invented the finger-wheel rake. Since then,
Lely
has aimed to improve manual tasks in many areas of agriculture and other industries. We sat down with Chad Huyser, the director of sales and operations at Lely USA, to talk about the factory, the future of robots, and the future of dairy in the U.S.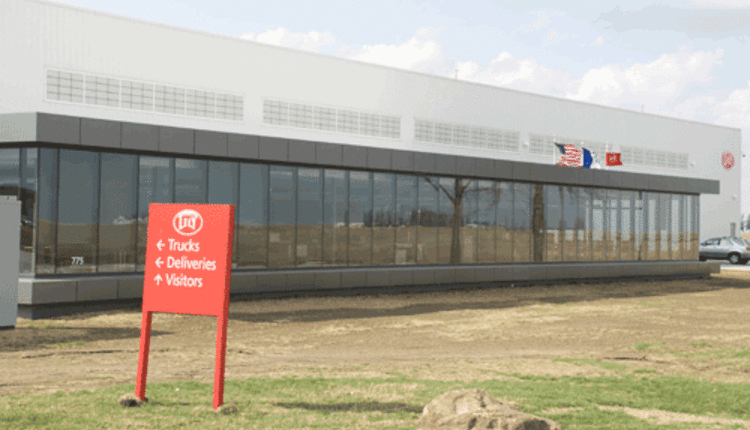 As we said, Lely started with the finger-wheel rake. Today, of course, it is well known for its red robotic milking machines. The robots started as a prototype in the 1980s. By 1995, that prototype became the Lely Astronaut robotic milking system.
Fast-forward to today, and Lely is on its fourth version of the robot, (the A4, introduced in 2010). Over 60 percent of new parlor installments in Europe are robotic milkers, according to Huyser. Seeing the growth in Europe, and anticipating the growth in the U.S., Lely decided in May of 2010 to look for a North American location. After a long search, they settled on the
campus of Vermeer
in Pella, Iowa. Lely and Vermeer have a long history of working together.
The factory will officially open next week, with an invitation to dealers, current users, and prospective users to help kick off the event. As April arrives, assembly of the A4 robots will begin in Lely's wide-open factory. The robots will be assembled in six steps, with an aim of using products within a 100- to 200-mile radius. After assembly and testing, the robots could be sent to anywhere in North America.
Lely is obviously betting on robots being a technology that will last. Huyser noted that today's Lely robots collect 144 data points per milking on 2 million cows per day, allowing nearly limitless opportunity for research, benchmarking, and analysis into the future.
As robots continue to grow market share in the U.S., Huyser noted that farmers, nutritionists, and veterinarians are all catching on. Bankers, however, are still the toughest sell. But the worst thing for the future of robotic milking is failure of any robotic unit, even its competitors. "We hate seeing our competitors failing in the field because it tarnishes robots in general," Huyser said.
The factory hopes to make a few hundred robots in the first years at the Pella plant. At max capacity, the new factory could assemble more than 1,200 robots per year.