USDA's National Agricultural Statistics Service says 2012 will make it three record almond crop years in a row in California, which produces virtually all of the almonds in the U.S. and accounts for over 40 percent of the world's export supply.
Continued abundant supply of almond hulls is good news for dairy producers who have access to them, since their high energy, fiber and digestibility allows hulls to be used to replace some alfalfa hay. With corn and soybean prices soaring this summer, hay prices are likely to be dragged upward, as well.
The latest NASS almond report predicts California's 2012 crop will be 2.10 billion meat pounds (shelled). That would be the largest crop in history, barely breaking the record set last year.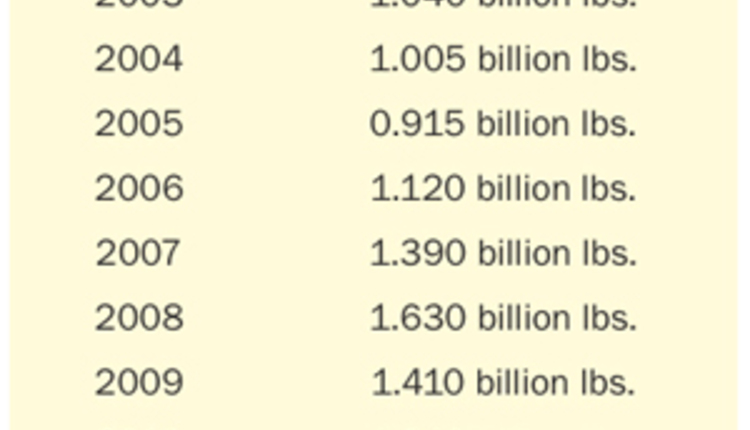 Dramatic growth in the size of California's almond crop has been fueled by an explosion in worldwide demand for the nuts that does not appear to have been met yet. It has also created a land rush of sorts to plant new orchards.
California's first billion-pound almond crop occurred just 10 years ago when an estimated 590,000 acres of trees were in production. The 2012 total is estimated at 780,000 acres. Industry experts say in order for the crop to reach 3 billion pounds, total acreage would need to increase to nearly 1 million.