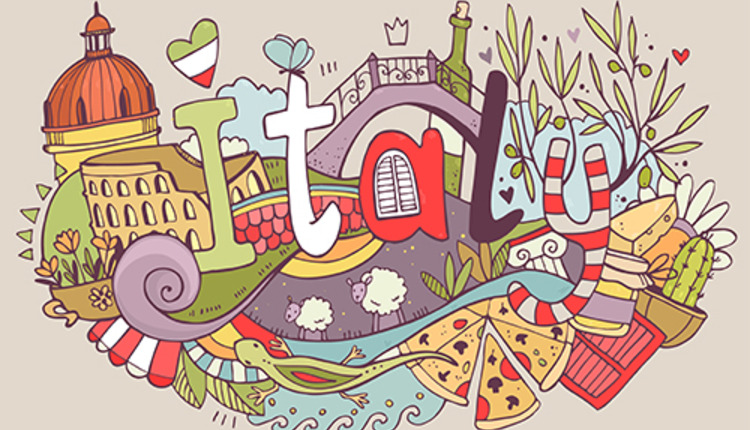 In the strongest rebuke we've read in some time on geographical indications, known to many as GIs, one opinion columnist wrote, " . . . the profligate use of state-forced GIs smacks of producers trying to gouge consumers."
Had that editorial columnist been based in North or South America, it certainly would have carried weight. However, the fact the statement appeared in the London-based
The Economist
, it grabbed our attention even more. Those aforementioned thoughts appeared on page 51 of the magazine's June 4, 2016, Charlemagne column, "For the love of pizza." Written by Tom Nuttall, the European-centric, witty column is named for Charlemagne, Emperor of the Holy Roman Empire in the 800s.
Nuttall's premise in writing this specific column was founded on this principle: Italy's pride in "genuine" food reveals much about its economic woes.
He wrote, "Tellingly, Italy is the most assiduous state in claiming EU 'geographical indications' . . . Italy has secured protection for 924 food products, wines, and other drinks, more than France (754) or Spain (361)."
He argues, "Chefs and farmers, pizza makers included, have every right to brand their dish and set their own standards. However, the state must obviously ensure food is safe . . . But the profligate use of state-enforced GIs smacks of producers trying to gouge consumers," said the columnist whose employer boasts 4.5 million subscribers to its print edition magazine.
"Italy betrays an innate protectionism: rather than compete on global markets, producers want to enshrine 'heritage,' ask for Europe's help, and maximize the rents they can extract from 'quality' products. They complicate trade deals as the EU seeks to stop others from using terms such as 'feta,'" he went on to write.
We wholeheartedly concurred with Nuttall's conclusion and are pleased a European institution went on record calling out GIs.
In a May 25, 2012,
Hoard's Dairyman
Editorial Comment, we wrote, "The world's business community has never been against trademarks that are true geographical indications like Washington State Apples or Brie de Meaux, as in the case of Brie made in a specific local of France. However, the European Commission's warped methodology is no different than North and South American countries placing GIs on words like tomato, potato, or turkey. After all, these were among the many products taken by European explorers and merchants from North and South America centuries ago." To read the entire editorial,
"Names of cheese could be stolen if EU plan plays out,"
click on the title.
Like
Hoard's Dairyman
,
The Economist
's Tom Nuttall reminds readers "succulent tomatoes came from the New World . . . the aromatic basil originates from India."
As for the future of GIs, Nuttall quotes Hosuk Lee-Makiyama, a fellow of OPEN, a new British think-tank who says the value of geographical indications in trade deals is unproven; they are mostly a sop to farm lobbies to compensate for cuts in subsidies.
"Wow, we couldn't agree more" was my final thought.
The fight to protect names such as Parmesan, Provolone, Feta, and others may even have supporters on the European continent, I surmised. Let's hope that the notion builds momentum.
In the meantime, to learn more about protecting common foods names, go to
www.commonfoodsnames.com.
If you are in dairy farming, the topic matters to your long-term future.
To comment, email your remarks to intel@hoards.com.
(c) Hoard's Dairyman Intel 2016
June 20, 2016