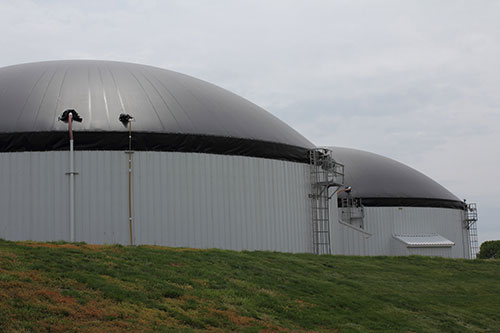 The excitement surrounding the green power of poop appears to be waning as the number of anaerobic digesters on U.S. livestock operations plateaued in 2013.
As of May 2015, 260 digester projects were active or under construction with only six of those projects entering the energy-producing business since 2014. That's a far cry from the more than 20 projects that entered the energy-producing business each year during a six-year run from 2008 through 2013.
So why the disinterest in new projects?
The relevancy of manure-generated energy is dependent upon hefty government grants to get projects off the ground. Then, continued financial investment in maintenance and repair of the systems piles up. On top of that, prices paid for the energy produced are just too low to justify new entries.
A recent article focused on manure digesters in
The Wall Street Journal
reported that Wisconsin utility companies have received state approval to pay nearly 5 cents less per kilowatt-hour of energy in 2016 than was offered a decade ago. Meaning most companies will only be paying around 3 cents per kilowatt hour.
Meanwhile, other green energies such as wind and solar power have ballooned, soaking up a majority of the growth in green energy. Why? It's much cheaper to produce power with wind and solar than with manure.
One thing is for sure, until the basic dollars and cents of manure-based energy make sense, the goal of having 1,300 digesters on dairies by 2020 will be totally out of reach. That was the original goal of the AgStar program, a joint venture of the EPA, USDA and the Department of Energy.
To comment, email your remarks to intel@hoards.com.
(c) Hoard's Dairyman Intel 2016
April 4, 2016