The information listed below has been supplied by dairy marketers and other industry organizations. The information provided here has not been edited, verified or endorsed by Hoard's Dairyman.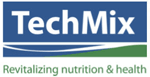 TechMix Global announces that Brian Wesemann joined the company as head of bovine sales. Wesemann brings more than 20 years of North American and international animal health sales experience to TechMix.
Most recently Wesemann served as director of sales at Hampel Corporation in Germantown, WI, in its animal care division. At Hampel, he was responsible for the Calf-Tel family of products for calf housing in any environment indoors or out around the world. He created triple-digit sales growth in North American and international markets and managed sales force recruiting, channel partner relations and new product line expansions.
Prior to Hampel Corporation, Wesemann was with Provimi North America where he was responsible for sales strategy, new product commercialization, and sales training. Wesemann worked in a variety of sales and business management positions at Provimi including: development manager for calf and heifer products, director of sales for Vigortone Ag products, and business development manager for dairy products.
Wesemann also has deep specialty nutrition experience. He served as director of sales at MS Specialty Nutrition, a manufacturer of specialty feed additives. At the company, he created double-digit sales growth, managed national accounts, and created new distribution channels.
"We're pleased to welcome Brian to the TechMix team and look forward to sharing his animal health expertise with our dairy and beef grower, veterinarian and nutritionist customers throughout North America, Europe, the Middle East and Asia," said Mike Nelson, TechMix president. "Brian brings deep experience in bovine production and bovine animal science for our customers and partners and will be available to consult with them on how to improve animal performance through better hydration."
Wesemann holds a bachelor of science degree with an emphasis in dairy science from the University of Wisconsin.
Nathan Ray has joined the company as large swine account sales manager. Prior to coming to TechMix, Ray taught Animal Science and judging for five years at the college level. Most recently, he served as Assistant Professor at Joliet Junior College and graduate assistant at Angelo State University. He holds animal science degrees from Texas A&M University and Angelo State University.
At Joliet, Ray served as a member of the International Animal Care and Use Committee (IACUC) its sustainability committee, and coached livestock judging teams. Ray's course instruction list included: Swine Confinement Management, Artificial Insemination of Swine, Animal Breeding Systems, Animal Science, Livestock Evaluation, Retailing Agriculture Supply and others.
"Nathan brings a host of animal production science to our swine integrator team," said Mike Nelson, TechMix Global president. "He will help us continue to expand our relationships with university swine researchers, large swine accounts and veterinarians throughout North America. We look forward to sharing his insights with our customers about how to improve swine production performance."
10.12.2016