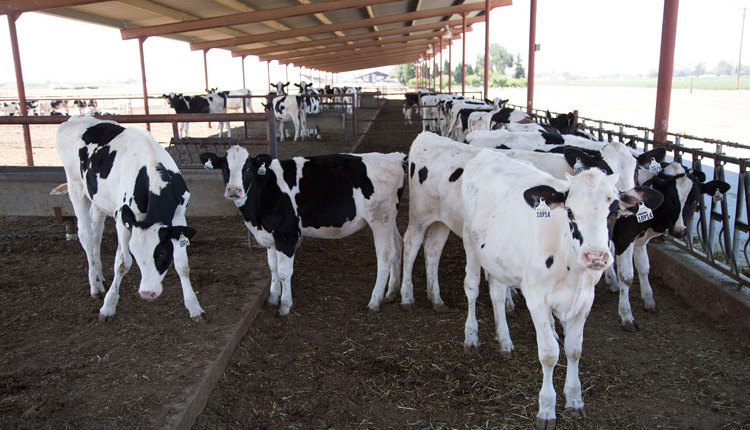 "We need to look at dairy heifers like a beef operation," Elanco's John Lee told attendees at the Dairy Cattle Reproduction Council's annual gathering in Columbus, Ohio. "Dairy farmers need to stop breeding infertile heifers sooner," he went on to explain.
What might that advice look like in action on the dairy farm?
"After three to four unsuccessful services and a maximum of six 21-day cycles, stop breeding those heifers," said Lee. "In most herds, 95 percent of heifers will be pregnant by the third or fourth service and only 5 percent of heifers will be culled. However, these infertile heifers will be the source of a lion's share of ongoing problems."
As for goals to perform first A.I. in heifers, "How many farmers believe in getting cows serviced 100 days after the voluntary waiting period?" asked Lee. "None," he said, answering his own question. "But we allow this to happen in heifers."
The ideal breeding age for heifers should be defined by physical growth parameters.
"Breeding should start when heifers reach 55 percent of adult weight and 85 percent of adult height," said Lee, citing Penn State recommendations. "Breeding heifers is not a voluntary wait period, it's a voluntary weight period," Lee went on to say using a play on words.
What are the economics of reducing the age at first calving and making some of these decisions?
"Reducing the age at first calving by one month can lower replacement costs by 4.3 percent," said Lee. "However, remember, these heifers must be well grown or dystocia issues will hamper them in the first lactation."
To comment, email your remarks to
intel@hoards.com.
(c)
Hoard's Dairyman Intel 2017

January 30, 2017