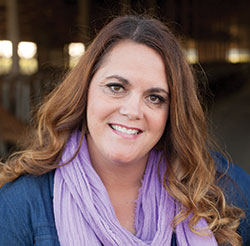 T
he day that most kids wait for finally came for my Jersey squad. No, we didn't go to Disney World — we got a puppy!
"I've waited my entire life for this to happen!" my 6-year-old son, Jacob, said with pure excitement. We surprised the kids by telling them we were going to visit a Wisconsin farm one Saturday afternoon, and then when we pulled into the driveway and Border Collie puppies ran out. With excitement, they all cried out, "Are you serious?"
It will be a moment that will be forever etched in my heart and mind. Their smiles were stretched wide and eyes glossed over as the puppies covered them with kisses. "How do we choose which one?" asked my daughter Cassie. I replied that we were only taking one home, and the trio agreed on a male puppy that we quickly named Jordy, after the kids' favorite football player.
For those of you who don't know Jordy Nelson, my kids could tell you all his stats. He wears No. 87 and is a wide receiver for the Green Bay Packers. Jordy hails from a Kansas farm, which is one of many reasons we adore him and chose this namesake.
A week prior to getting the puppy, we went to the movie, "A dog's purpose." This heart-warming story illustrates the true love between human and dog and states that when you adopt a dog, you have a lot of very good days and one very bad day when you have to let the dog go.
The kids talked non-stop after the movie about getting a dog. They begged and pleaded, even though both my husband and I already knew it was time. We wholeheartedly believe that every kid needs a dog.
And, while he isn't quite the working cow dog just yet, we now have Jordy! The kids have been so helpful; taking on full responsibility of feeding and watering and taking the pup outside for potty breaks and walks. Watching the pup get to know and love both our kids and cows just warms my heart.
More than a decade ago, Scott and I had purchased a puppy for our son Tyler when he was 3 years old. Unfortunately, the puppy didn't last long as his love for chasing cars and biting tires turned fatal. I suppose one of the reasons it took us so long to get another puppy was the heartache that came with saying goodbye to that dog. Tyler was little, but he instantly fell in love. The twosome would wrestle until they wore each other out. After all, a dog is a man's best friend, and when my husband called to tell me about the incident, he, too, had tears in his eyes and in his heart.
So, we've waited. I kept telling the kids we could get a pup once we lived on the farm. Super Bowl Sunday weekend became a super big weekend for our family, as finally, after nearly 15 months living on the farm, our puppy became a reality.
The first day the kids had to go back to school, Jordy and I walked them down to the bus. When they waved goodbye, I swear Jordy wondered, "Wait, where are my friends going?" On the way back from the bus stop, Jordy had to be carried home. Confused and tired, it was all too much for the pup, but thankfully he has quickly adjusted.
A few days later we ventured out for a 3-mile jog and managed to make it home without me having to carry Jordy. The Jersey cows are curious, the barn cats are not amused, and the kids, well, words cannot express how much their hearts have bloomed since Jordy became a part of our lives.
Both Scott and I were blessed with really good farm dogs growing up. My old dog, Blue, a Blue Healer, was a rescue dog. I have so many fond memories of Blue going for tractor rides, helping us bring the cows into the holding pen, rounding bases with us during a game of pickup in the front yard, and sharing a popsicle with my sister Mary and I on the front porch. Whatever mood I was in, Blue always came to me with a smile, easily making my day better.
Scott got his beloved farm dog when he was in high school on Super Bowl Sunday weekend, too. His dog, Scoobie, also a Border Collie, loved to help move cattle, or in the early days, pigs, and just like my farm dog, Blue, didn't care for thunderstorms. Everyone loved Scoobie, and he even was by our side and included in pictures when we exchanged our wedding vows on the farm.
Both Blue and Scoobie brought a lot of really good days to both Scott and I (and our families) and one really bad day, too.
I hope that Jordy's purpose in life is to be my kids' best friend. I want them to wrestle in the front lawn and help their father sort heifers. I hope they play football in the middle of a freshly harvested cornfield, with Jordy, of course, as the wide receiver. And when they are having a bad day, I want them to know the pup is always going to stick by them, with lots of wet kisses, unconditional listening ears, and a genuine loving heart.
Around the Kitchen Table is a regular column in Hoard's Dairyman. The author and her husband work in partnership with family on a 450-cow dairy in East Moline, Ill.