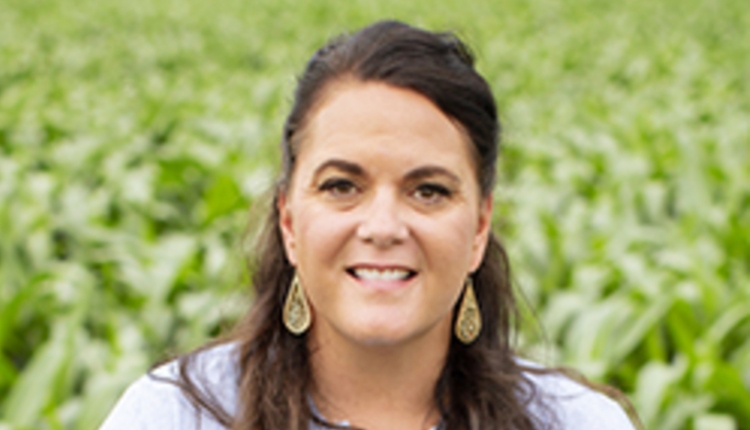 A decade ago, I received the news that my mother had gained her angel wings. That day is forever etched in my brain and heart as if it were yesterday. I was nursing my youngest son in the recliner when my sister, Cathy, made that difficult call.
My mom had quite the upbringing, changing schools each time her father moved to a new naval port. She knew what it was like to be the outsider; therefore, my mother was always one to be inclusive.
She witnessed so much history, from attending John F. Kennedy's inauguration to taking classes at Ole Miss when the civil rights movement was in the forefront, and the first African American student, James Meredith, was there. Many parents pulled their children out of school because of this, but my grandparents didn't. My mother was a big believer in equal rights.
She grew up with other famous people, too, including singer and songwriter Jim Morrison of the Doors. His parents were best friends with my grandparents.
Her life changed overnight once she met my father and fell head over heels in love. She traded those heels for rubber boots and used her mink fur coat to feed livestock. My grandmother was appalled.
She learned some of life's best lessons making her way as a new farm wife and, soon after, as a mother to six. She raised us on a shoestring budget and became an amazing cook after learning by default, a process that caused my dad to lose 20 pounds their first year of marriage.
She was always quick-witted, very smart, and well-read. In fact, in the last chapter of life, my mother checked out more than 1,000 books from the public library. When a lamb or calf was sick, she always pulled out the Merck Veterinary Manual. There was nothing my mother couldn't teach herself. She really could have been anything, but God's plans had her as a farm wife and a farm mom. It was a role she would never regret.
Life had its ups and downs. A house fire in 1981 had our family of eight living in a triple-wide trailer while building a new milking parlor and house simultaneously.
Her youngest child had epilepsy, and her third-born nearly lost her leg in a farm accident. Down the road, that same child would be diagnosed with a brain tumor, and Mom would be darn sure she got the right diagnosis and the right doctor. Mom lost her only son in an automobile accident, and that understandably changed her. Years later, her husband had a massive stroke, landing him in the intensive care unit for five weeks.
Farming in the 1980s was tough, but it made my mom tougher. She paid her bills, always on-time, even if that meant she would have to do without at home. Mom could have written a novel on sacrifice, but she never complained because in her eyes, there was always someone else worse off.
Mom was blessed with six children whom she loved greatly, and they provided her with grandchildren that she loved equally as much. Mom loved playing Grandma, a role that allowed her to spoil them in ways that she never could spoil her own children. She pampered everyone with her casseroles, chocolate chip cookies, homework assistance, while still helping my father break a fresh heifer to the parlor when needed.
During her last Christmas, Mom gave each of her five son-in-laws cash with a note that said, "Buy something nice." She told them that she was fortunate to have five son-in-laws that took such good care of her daughters. We always think of my mother when Scott pulls on his go-to-town cowboy boots that he bought with that money.
This past summer, Cassie, Jacob, and I stopped to visit Mom's grave, next to my father and brother. The kids instantly cried, questioning, "Why did she have to die?"
I struggle answering that question myself. What I do know is that her death has made me a more gentle and loving person. I'm not ashamed that I constantly hug and kiss my kids. I know that tomorrow isn't guaranteed.
When you love big, you will hurt big. Grief has taught me to extend grace to others because you never know what battle they may be fighting. I have learned to be kind to myself, too.
Really, I wish I had spent less time talking and more time listening to my mother, especially in the last years of her life. Her life story was phenomenal, and she could always put a good perspective on any situation or heartache.
I sincerely wish my children could have gotten to know her. This is why I feel so compelled to share her stories.
I think of my mom always, but it's during the simple times, when I'm watering flowers, helping my children with homework, baking bread, or feeding calves, that I feel my mother's presence. My mom has been gone 10 years now, but her spirit is alive in all those she touched, including me. How blessed was I?
Around the Kitchen Table is a regular column in Hoard's Dairyman. The author and her husband work in partnership with family on a 500-cow dairy in East Moline, Ill.