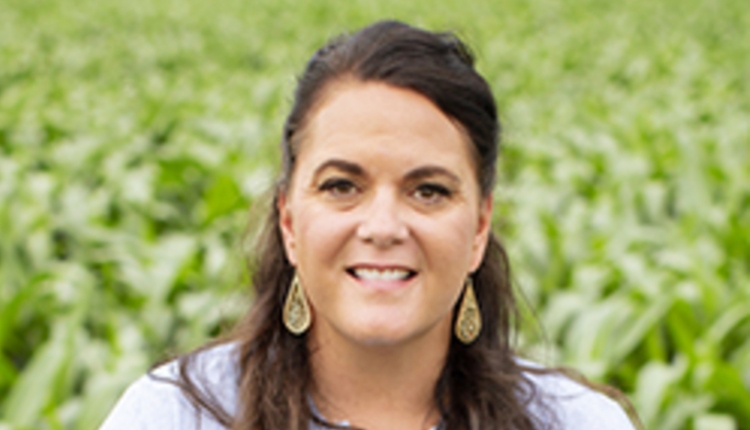 I am an open book. Or at least my life is an open book, or so I have been told. Through this column and in my blogs, followers get an open glimpse of my dairy farm life, where I try to be the head cheerleader for my husband, my children, our farm, and our industry. I try really hard to be open and honest to you all, and to myself. By doing that, I have had to become vulnerable to share not only my life highlights, but also my life struggles.
It has become a bit harder to tell my story fully because as I age, so do my children. They need a level of privacy, and I try to grant them as much privacy as I can give them. My oldest son, Tyler, is my most modest and most private child. He is not an open book. He likes to share to his comfort level, is a tad sensitive to those that sit behind their computer screen, and is quick to bite.
And while that isn't most of you, it does remind me that not everyone is an open book. Not everyone is like me. Some are more like my son.
Truth be told, many people who are closed books, meaning they are more private with their life and their stories, have the best stories to tell. I know this because I have been fortunate to write stories of fellow dairy farmers from coast to coast. When I would travel, some farmers would be too modest to tell their story and toot their horn. Some have allowed me (and many other writers in the industry) to share their stories through a sensitive lens and with a few filters.
What I know now, more than ever before, is that our world is very public. Through Facebook, Instagram, Snapchat, and TikTok, we can watch and read about someone and feel like we know them, but truthfully, we don't know them at all.
And, the real crazy thing we often forget is that when most people share their stories, they only turn the camera on during their life highs — award nights, kids' birthdays, and Christmas morning. It's almost like a brag board. However, during the moments that shatter our hearts and souls and make life really troublesome, we often shut off the camera and share just a little at most.
I totally get those moments are private, and you should share as you wish and what you are comfortable with. But also know it is completely okay to be seen. Sometimes as we shed that layer of vulnerability and share our difficult times, we become relatable. People relate to struggle. They have been down that road before. And really, some of us are the driver of the struggle bus.
For me, there have been struggles like low milk prices and questioning if we are going to be able to pay our bills. Challenges like barn fires and expansion projects and labor issues. Heartache like losing your only brother in a car accident and burying both your parents before you hit 40. And some of the problems are pint-sized, like an abundance of rain and then no rain, or the other way around. Kids with attitudes who desperately want to be independent. The list can go on.
I'm going to encourage you all, as I'm reminding myself, that it is time to be real. Stop with the filters, stop with the cheesy smiles, and during life's hard moments, turn on the camera or pick up the pen and paper, and document what your heart feels. This is therapeutic; I will attest to that.
Even if you are not an open book, share your feelings with your loved ones, or if you are brave enough, share them on social media or write a letter to your mother and tell her. Believe me when I tell you, people relate to struggle.
When we are open about struggle, even if it is only to ourselves, that is when healing can occur. What 2020 has taught me is that there is a lot of healing that needs to happen. Our family cannot wait to close the 2020 chapter and start fresh. I'm sure you all feel this way.
This year brought more struggles than we fathomed. A world pandemic, unprecedented milk price swings, large negative producer price differentials (PPDs), government aid, and many of us becoming our kids' schoolteacher. My friends, life is a mix of strange and hard, all in one. But, we wouldn't necessarily believe this because many people just share their life highlights on social media. Often, it is easy to think we were the only people struggling.
So, let's embrace the year ahead with the mantra that has been sewn deep into all of us — hope for the best, prepare for the worst. Remind yourself of your inner strength. We have all had to dig deep to find that strength and persevere this past year.
Let's also approach 2021 with a better outlook, one that allows us be real and share our hopes, dreams, and blessings with the same energy that we can also talk about our life struggles and challenges. Doing just that will allow us to stop comparing ourselves to one another and start helping one another, as well as ourselves.
Around the Kitchen Table is a regular column in Hoard's Dairyman. The author and her husband work in partnership with family on a 500-cow dairy in East Moline, Ill.