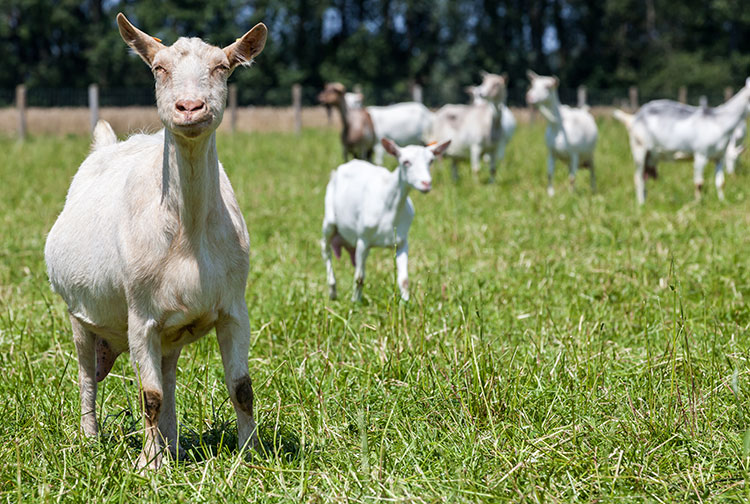 Wisconsin isn't known as the dairy state without good reason.
Decades of dominance in the area of dairy farms and cow numbers make a good argument for the title "America's Dairyland." That dairy state is also home to another nation-leading dairy statistic — the most dairy goats.
As of January 1, 2017, Wisconsin housed 44,000 milking goats just ahead of another familiar dairy leader, California, which has 41,000 head of milking goats. The total national milking goat herd held steady from 2016 numbers at 373,000 goats.
The USDA National Agricultural Statistics Service numbers also show the total goat inventory in the U.S. on January 1, 2017, reached 2.64 million, an increase of 1 percent from 2016's numbers. Now that accounts for all types of goats, including milking, meat, and mohair.
Nearly 40 percent of all goats in the nation call Texas home where 790,000 meat goats and 22,000 dairy goats reside.
Breeding goat inventory totaled 2.17 million head, and the kid crop for 2016 totaled 1.64 million head for all goats. This was also a 1 percent rise from the previous year.
While dairy goats won't be dominating the milk production scene too soon, they are certainly adding a flavor of diversity, as goat products have become a consumer favorite in the store.
(c) Hoard's Dairyman Intel 2017
April 10, 2017