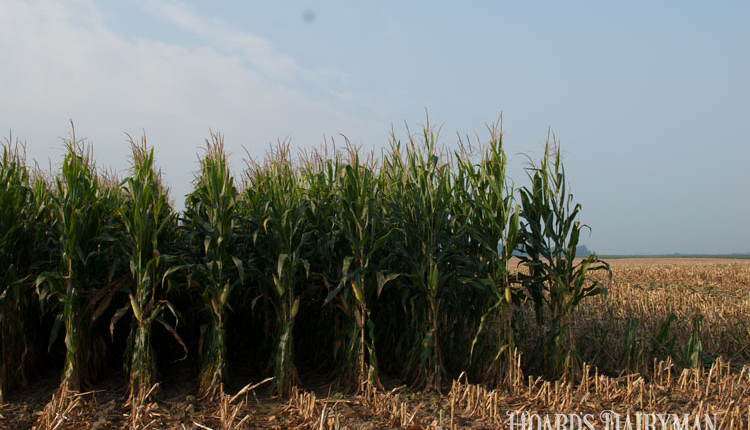 As the corn silage harvest nears, some dairy farmers will be negotiating with corn growers on the price for corn silage or high-moisture corn. To help place a more definitive value on the crop, University of Wisconsin Extension specialists have created both Excel spreadsheets and an Android app.
"The starting point to answer 'What is corn silage worth this year?' is often based on commodity grain market quotes at one or more points during the growing season," said Joe Lauer, extension corn specialist with the University of Wisconsin-Madison. "Then a fair price must be negotiated from the seller's minimum and the buyer's maximum price perspectives," said Lauer, noting that the spreadsheets and app can help determine that point.
To learn more, go to:
http://corn.agronomy.wisc.edu/Season/DSS.aspx
or go to the Google Play Store and search corn silage pricing.
© Hoard's Dairyman Intel 2017
August 7, 2017