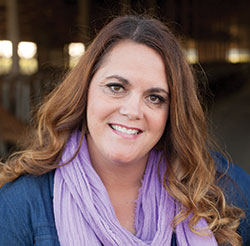 Karen Bohnert
I recently flashed back to Memorial Day weekend, as that is when my social media feed from coast to coast was filled with families camping, swimming, vacationing — all in relax mode. Friends and family were barefoot and carefree, as they clocked out and enjoyed a relaxing extended weekend to kick off the start of summer.
My mood that started out pretty happy instantly changed once I began scrolling Facebook. Sadly, this 40-year-old farm mom was jealous from all that I saw. That's when I put the phone down.
Back here in Illinois, reality faced us. We tried to pack weeks of fieldwork into our three-day weekend. Kids were out of school, and sunshine and longer days equated to extra hands to help us get our long list of work done. Diesel engines replaced alarm clocks and out the door we went.
I know, I'm not alone; many of you can relate! A mild winter and early spring fooled farmers in the midsection of the country to think this year was going to be an early year. Rain, and sometimes an abundance of it, parked tractors for weeks, not just days. Our men were antsy and ready to roll! This Jersey mama embraced packing coolers and making meals and heading to fields. So did her kids!
And, yes, I know I've been married to the boss for 14 years now, but I will embarrassedly admit I still don't know exactly how to get to the field in the old village farm. Thankfully my kids do, and then they exclaim with the same tone my husband has, "How do you not know where this field is?"
I smile as the kids continue on, "This is where dad's school bus driver used to live!"
How many of you can relate? I might not be the best at directions, but I make a mean mushroom swiss burger. I remind my husband of this when his patience wears thin.
In between visits to various fields, I would occasionally glance at my phone and look at Facebook. I continued to see photos of what seemed like everyone having the time of their life, and I would grow jealous again. They looked cool and comfortable; not hot and sweaty from working outside.
But then when I looked up, I witnessed moments that make my heart burst. I saw my oldest son, Tyler, now 13, driving my husband's diesel truck and pulling the seed cart with confidence, while the younger two were riding in the cab of the planting tractor with Scott. One was in the buddy seat of the tractor, while the other sat on top of Scott's cooler. When they stopped to fill the planter, everyone would get out.
And this is where true conversation happens. The kids would ask questions about farming or cows or about when Scott was younger. That is how they knew where the school bus driver used to live. And before they would go back to work, a football got thrown for a couple of catches.
These moments happen in a blink, but if we pause enough to look for them, happiness will grow. Life is made up of moments, small pieces of glittering mica in a long stretch of gray cement. We have to pause and make room for them, to love them, and to really, really live in the moment!
I have to remind myself that ultimately we choose the life we live, and I guess if I had to choose again, I'd pick this demanding and exhausting, yet rewarding and blessed life I live. Being a farmer's wife isn't for the faint of heart, but it is a title I proudly claim.
I'm a farmer's wife! Yes, I do more than cook and pay bills. In addition to helping on the farm, I'm also self employed, and the success that has came from it has been because of luck and blessings but also because I know the true meaning of hard work, perseverance, commitment, and sacrifice.
Of all the roles I serve, being a mom is my number one priority. I'm cultivating human beings who are propelled to make it on their own.
I recently was gone for a work trip, and I felt unsure of how the flow of the house would go without Mom there to coordinate and oversee. My husband sent me a text that not only calmed my worries but made my heart grow big.
He simply sent me a photo of Tyler driving our old John Deere 4010 tractor, tethering straw. This was the very same tractor Scott learned to drive three decades earlier. Later my kids all helped bale straw. The next day they welcomed more of the same.
I came home from my work trip late on a Saturday night to a dark and quiet house. I turned on the lights to see a very messy house; straw and dirt was scattered throughout my main floor. I was not mad; I was actually just the opposite. I went upstairs to kiss my kids good night and they all were sound asleep. Tears formed as I was simply reminded of how blessed we are.
Our summer memories are scrapbooked with working together on our farm. And, frankly, that is enough to fill our hearts with happiness!
Around the Kitchen Table is a regular column in Hoard's Dairyman. The author and her husband work in partnership with family on a 450-cow dairy in East Moline, Ill.