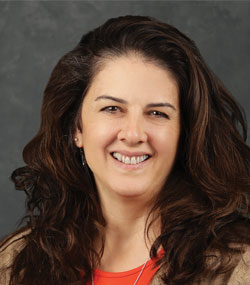 It is hard to believe that we closed out 2017. I probably say this every year, but it seems that this one flew by in record time. January always brings reflection on past events of the year. Whether the times are joyous, sad, or indifferent, each story adds to our lives.
Duane and I were recently reminded of the serious side of life when we had a memorial and viewing service at both ends of a single day. The two ladies who were honored led very different lives in separate parts of the country, but both Aunt Joyce and Rita were held in high regard in their respective circles. Each brought a unique, valued, and cherished aspect to their loved ones.
That day included a lot of miles, but the time also leaned toward more reflection, which is the tendency when attending memorial services. It was good to be reminded that each day we add to the chapters in our books of life, and pondering this from time to time is healthy.
Aunt Joyce had many chapters in her life that were not pleasant or positive, but she clearly led by example and persevered through the tough times. I am thankful for her giving heart and how she laughed at life through the good and the bad.
Because of her determination and perseverance, it is no surprise that she and Uncle Don were involved in agriculture. They had a poultry farm that developed and rose into a substantial poultry and farm equipment business.
The early stages in her life were incredibly tough as she lost her father at a young age, and her childhood had many challenges. But the difficult chapters added depth to her life, and over the many decades she also carried an infectious smile and laughter, and as farmers we certainly need joy in our days.
One thing that helps me keep my head high is laughter. Farm obligations are a continuous contributor to my life story. Some parts are hilarious segments while others are deep, painful, and still bring me to tears. My favorite stories are the ones where we have joy and laughter in the midst of the storm.
When I look back a few decades, one of those periods was when our son Robert was diagnosed with leukemia. I have many memories of that time, but one that always makes me chuckle is when Duane came to see Robert and I in the hospital.
It was time to pay bills, and since it was before computers, he just pulled the drawer out of the desk and carried the checkbook and the drawer full of bills into the hospital. Hey, he didn't drop any bills along the way, and I had everything I needed to get the job done, along with the other knickknacks that end up in a top desk drawer: stamps, paper clips, snippets of scrap paper, pens, and envelopes.
We all have those unpleasant times that we would rather be without, but looking back, there is a resiliency that was instilled in our family that would not be there without that experience. Not that I wish bad things on anyone, but sometimes there are stages we go through that cause us to pause, reflect, and dig deeper. That period of enduring cancer certainly was one of those times for our family.
Our life chapters would be pretty boring if we didn't have variety. My chapters on feeding calves certainly carry a thread of change as technology and science continues to show me new and efficient ways to feed them. Feeding acidified milk is almost a 180-degree change from the way I fed calves as a child. We don't hear of too many farmers feeding sour milk to calves, but I distinctly remember that practice on our farm; stirring the thick, overwhelmingly sour milk and dipping it out for the calves.
There are also times when we close chapters. Some of them we gladly close, as the case with our flush system manure pump. Talk about resiliency — that cumbersome piece of equipment has been determined to cause a headache each and every day. Now maybe that is a bit exaggerated because there are days it flushed water down the alleyway without a problem, but Duane cancelled vacations because of manure pump breakdowns, and the list of annoyances almost makes up its own chapter.
We currently closed that phase and opened a new one titled methane digester. Those of you who have a methane digester are probably laughing because I anticipate that this system also comes with a lot of unpredictable stories.
Aunt Joyce might have been the first to admit that she had a lot of manure in her lifetime. Granted it was chicken manure, not manure from cows; but even so, she had to fork through the piles in her colorful life and find the fun, laughter, and opportunities to share with others.
One of the most interesting examples she left focuses on the word others. She had the word "others" on a plaque above their door jam, as a reminder to keep other people first and foremost in her day.
When I take the time to reflect, I realize how important that example is in every aspect of my farm and my life. Thank you, Aunt Joyce.
Common Threads is a regular column in Hoard's Dairyman. The author and her husband, Duane, own and operate a 550-cow dairy in Cochranville, Pa.