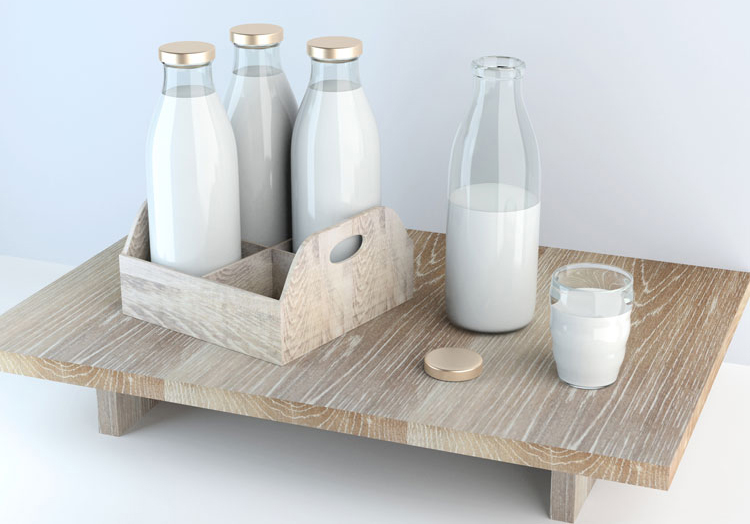 People in 19 states may have been exposed to drug-resistant Brucella RB51, reported the Centers for Disease Control and Prevention. The federal agency's Emergency Preparedness and Response team's alert suggests the exposure may be linked to consuming raw, unpasteurized milk from Miller's Biodiversity Farm in Quarryville, Pa.
This particular strain of Brucella RB51 is a live-attenuated cattle virus strain. That means it can be shed in milk and cause infections in humans.
RB51 is resistant to the antibiotics rifampin and penicillin. Regrettably, in this case, rifampin typically had been one of the antibiotics used to treat tuberculosis.
Raw milk sales are illegal
By state law, Pennsylvania allows farmers to sell unpasteurized milk on-farm or via retail stores. Those farms must have a permit from the Pennsylvania Department of Agriculture to sell milk, milk products, and manufactured products from unpasteurized milk within the state of Pennsylvania.
However, that milk cannot cross state lines. That's because federal regulations explicitly prohibit the sale of unpasteurized milk and milk products across state borders.
Simply said, it's against the law.
So how did milk travel so far and wide?
Some of the people may have traveled to Pennsylvania to buy the product. However, there are farms involved with underground sales of raw, unpasteurized milk. In some documented cases, distributors have used vans and burner cellphones to move the product.
No such details have come out in this particular case.
The states where people have been believed to be exposed to raw milk from this particular farm are Alabama, California, Connecticut, Florida, Georgia, Iowa, Maryland, Massachusetts, Michigan, Minnesota, Mississippi, New Jersey, New York, North Carolina, Ohio, Pennsylvania, Rhode Island, South Carolina, and Virginia.
It's nasty
Brucellosis symptoms can occur anywhere from five days to six months following exposure. According to the Centers for Disease Control and Prevention (CDC), symptoms can include:
Fever
Sweats
Malaise
Anorexia
Headache
Fatigue
Muscle pain
Joint pain
There are potentially more serious complications:
Endocarditis (inflammation of the heart's lining)
Hepatomegaly (enlarged liver)
Splenomegaly (enlarged spleen)
Neurologic (nerve system disorders)
In pregnant patients, Brucella infections can be associated with miscarriage.
All this from drinking a glass of raw, unpasteurized milk.
All this could have been prevented by purchasing pasteurized milk that complies with federal law.
All this could have been prevented by using a technology that French scientist Louis Pasteur discovered in the mid-1860s when the American Civil War was being fought. Pasteurization has been proven effective. It's stood the test of time.
Not the first case
"This investigation is associated with the third known case of brucellosis from Brucella RB51 due to raw milk acquired in the U.S. since August 2017," wrote the CDC. Those other cases were in New Jersey and Texas. This means hundreds of other people have been potentially exposed to RB51.
"A New York resident, who drank raw milk purchased from Miller's Biodiversity Farm in Quarryville, Pa., was diagnosed with brucellosis in November 2018. Milk samples from the dairy tested positive for Brucella strain RB51. People who consumed raw milk or raw milk products from this dairy since January 2016 may have been exposed," stated the CDC.
Patients who are still within six months of the date they last consumed raw milk are at increased risk for brucellosis and appropriate post-exposure prophylaxis (PEP) is recommended, along with six months of symptom monitoring.
If patients are outside of the six-month window following their last consumption of the raw milk and have or develop an illness consistent with brucellosis, a blood culture should be obtained prior to starting any treatment, preferably while the patient is symptomatic.
For more on this situation from the Centers for Disease Control and Prevention, read: Exposures to Drug-Resistant Brucellosis Linked to Raw Milk.
Final recommendations
The Centers for Disease Control and Prevention recommends the following to medical professionals:
1. A 21-day course of both doxycycline and trimethoprim/sulfmethoxazole for first-line PEP for RB51 exposure. If brucellosis occurs despite prophylaxis, treatment should be pursued; alternative options should be considered for those with contraindications to the stated PEP and treatment regimens. Please note that RB51 is resistant to rifampin and penicillin.
2. When ordering blood cultures to diagnose brucellosis, please advise the laboratory that blood culture may grow Brucella and that appropriate laboratory containment and precautions should be observed.
3. Advise patients to discard any leftover or stored raw milk or raw milk products from this dairy farm.
Again, all this could have been prevented by drinking pasteurized milk.
To comment, email your remarks to intel@hoards.com.
(c) Hoard's Dairyman Intel 2019
February 18, 2019