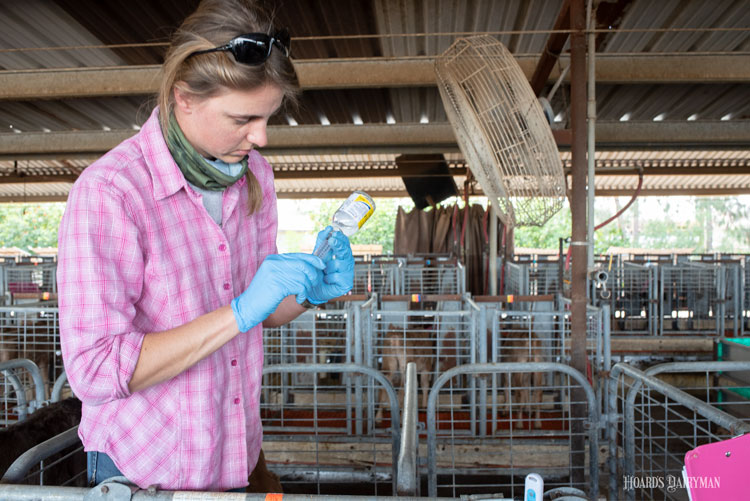 The fourth edition of the National FARM (Farmers Assuring Responsible Management) will incorporate enforced corrective plans for any farms that don't meet standards during an on-farm evaluation.
As of January 1, 2020, tail docking falls under the immediate action category.
What does that mean?
Any farm not adhering to the tail docking ban will be placed under conditional certification and have 48 hours to meet the standard. If a farm does not, they will be delisted from FARM, and any co-op or milk buyer working with that farm will lose their FARM certification.
Mandatory corrective plans also will be enforced for an additional six areas of the farm. These plans will allow farms nine months to meet the standard or less as determined by the co-op or milk buyer.
Veterinarian involvement on the farm was the first of these areas aligned with mandatory corrective action plans. A farm must have a written Veterinarian Client Patient Relationship (VCPR) that is signed annually by the farmer and veterinarian.
More on calves
Preweaned calves must be disbudded before 8 weeks of age and have access to water and feed by day three. The farm should also have a calf protocol that details how calves are moved, how colostrum, milk, feed, and water are provided, and how disbudding is handled.
Further, nonambulatory animal practices should include moving using proper methods, providing prompt medical care, and providing access to feed, water, and protection. The farm's protocols should detail how this will occur.
Similarly, euthanasia protocols should be spelled out by the farm and include criteria for identifying animals to be euthanized, detailing the technique to follow approved methods, and a plan for carcass disposal.
Version 4.0 also details continuous improvement plan categories for body condition scores, hock and knee health, locomotion, and broken tails.
A full list of FARM Version 4.0 criteria can be found at https://nationaldairyfarm.com/farm-animal-care-version-4-0/.
To comment, email your remarks to intel@hoards.com.
(c) Hoard's Dairyman Intel 2019
October 14, 2019