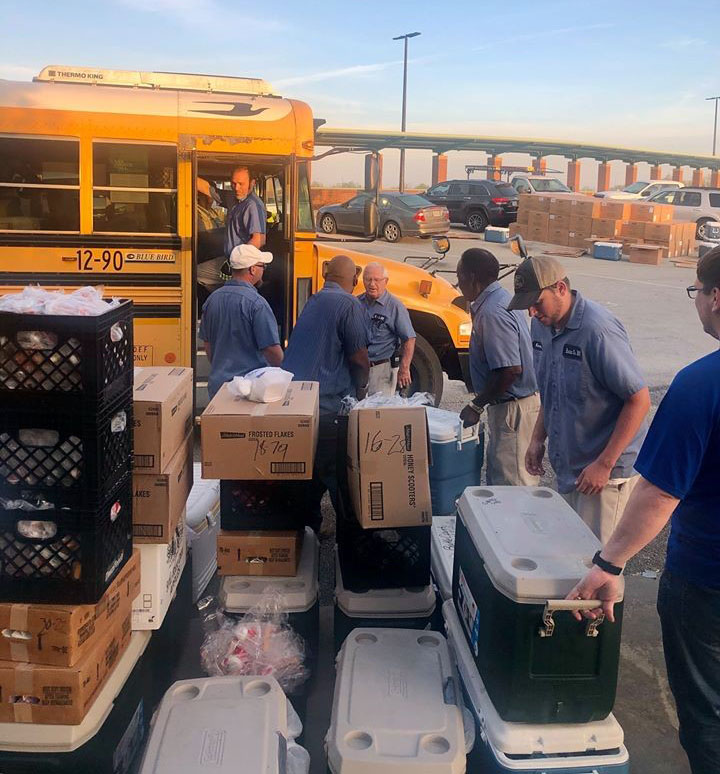 Not lost among the stress of 2020's coronavirus response has been the country's 55 million students. Many of them rely on at least one meal per day supplied by the school cafeterias. While many schools and government funding have provided resources to continue nourishing these children via meal pick up or delivery, there remains a shortage of funding to support all the necessary supplies that make it possible to serve these meals.
Much like the supply chain disruption that has thrown the dairy food chain into chaos, school food programs that purchased in bulk and provided food in a restaurant-style system have been forced to completely shift their mode of operation. The "new normal" for school lunch providers requires additional food storage, single-serve packaging, distribution, delivery, and sanitation/safety protective gear.
Meeting the need
Last week, GENYOUth, in partnership with dairy farmers and many other corporations and foundations, launched a grant program to help bridge the funding gap. The COVID-19 Emergency School Nutrition Fund makes available $3,000 in grants to schools to be used toward any of these new challenges. Schools can apply at https://COVID-19.genyouthnow.org/.
GENYOUth reports that since the programs launched last week, over 5,000 grant applications have been submitted totaling over $15 million in grant requests.
"The request for funding is primarily focused on equipment for transportation, cold storage, and safety/sanitation to enable school nutrition personnel to distribute and deliver meals, including milk and dairy, outside of the school building," explained GENYOUth's President and Chief Wellness Officer Ann Marie Krautheim. "GENYOUth's previous work and extensive connections with schools, through our flagship program Fuel Up to Play 60, makes it a trusted, knowledgeable, and efficient partner for schools in need of support."
The fund started with nearly $3 million, but a national fundraising campaign "For Schools' Sake – Help Us Feed Our Nation's Kids!" was launched simultaneously to encourage donations to the cause. People across the nation, including corporations, foundations, and athletes, are raising their hands on social media to spread the word, utilizing the hashtag #ForSchoolsSake.
"We could not have moved as quickly or effectively as we have without the help and engagement of our partners," Krautheim said. "GENYOUth created this fund through the support of those who share our mission, including America's dairy farmers who have been dedicated to youth and school wellness for over a century."
Fuel Up to Play 60 changes, too
Other checkoff-supported programs, including Fuel Up to Play 60, have also adjusted to provide resources during COVID-19. Programs to keep children active and healthy have been added to their FUTP60 Student Zone App, including an "At Home" Activities section. The program has also added resources for educators working from home.
Even though COVID-19 is proving to present some monumental challenges for dairy farmers, here's a reminder that the industry continues to give back. If you or someone you know would like to donate to the COVID-19 Emergency School Nutrition Fund, visit www.genyouthnow.org/donate.
To comment, email your remarks to intel@hoards.com.
(c) Hoard's Dairyman Intel 2020
April 8, 2020