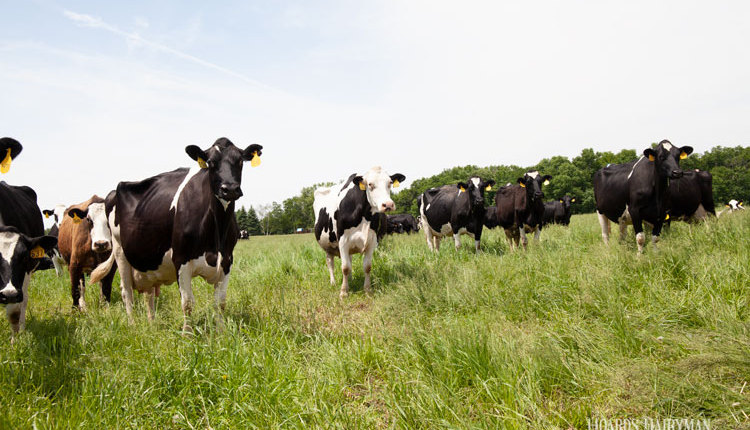 In what is still a growing category, organic farm products accounted for $9.93 billion in sales across the United States in 2019. Dairy was the leading organic category with $1.59 billion of those transactions.
However, the dairy category has only grown 14% from 2016 to 2019 as markets climbed from $1.08 billion to $1.59 billion. Meanwhile, the entire organic category has grown from 2016's $7.56 billion to $9.93 billion — a whopping 31%. That's according to a recent organic survey by USDA's National Agricultural Statistics Service (NASS).
Digging deeper into dairy
Just what is the impact of the organic dairy category?
It accounts for 2.3% of U.S. milk production, 3.6% of U.S. milk cows, and 9.1% of U.S. dairy farms. To gain a better understanding of the organic dairy sector, a deeper dive into the statistics will tell the story.
Organic milk production: In 2019, organic dairy farms produced 5.1 billion pounds of milk, while the entire U.S. milk output was 218.4 billion pounds. That's a 2.3% market share. By contrast, 2016 organic milk production was 3.4 billion pounds and U.S. milk production was 206.1 billion pounds, creating a 1.7% market share for organic milk in 2016.
Organic dairy cows: In 2019, dairy cows raised organically totaled 337,540, while the entire U.S. had 9,336,000 milk cows. That's a 3.6% market share. In comparison, the 2016 organic dairy herd totaled 228,129 head and the entire U.S. dairy cow population was 9,257,000, resulting in a 2.5% market share of dairy cows in 2016.
Organic dairy farms: In 2019, there were 3,100 dairy farms that sold organic milk, while the entire U.S. had 34,187 farms with permits to sell milk. That's a 9.1% market share. On the other hand, in 2016, organic dairy farms totaled 2,262 and the entire country had 44,809 farms inspected to sell milk — a 5.1% market share.
The "Top Five"
What were the leading organic milk-producing states?
The group mirrored the top dairy states for conventional milk

California: 150 farms produced 889 million pounds of milk
Texas: Nine farms produced 821.9 million pounds of milk
Wisconsin: 525 farms shipped 440.9 million pounds of milk
New York: 607 farms collected 386.7 million pounds
Idaho: 29 farm gathered 364.5 million pounds
To comment, email your remarks to intel@hoards.com.
(c) Hoard's Dairyman Intel 2020
December 28, 2020