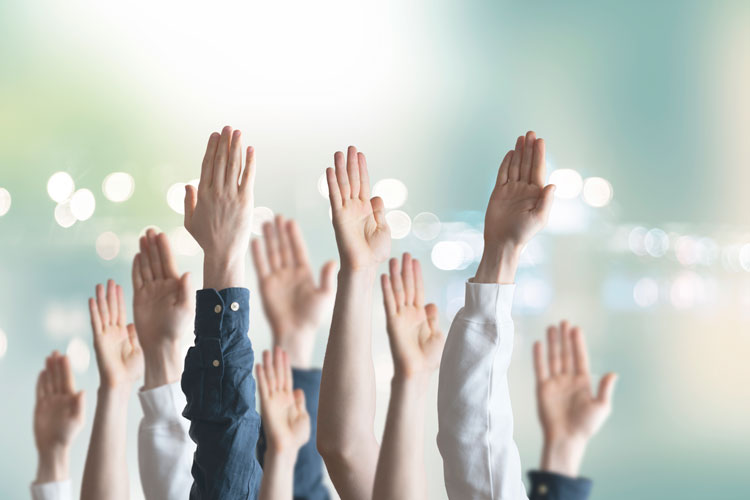 Secretary Vilsack
wants consensus
; the dairy industry will have a chance to create consensus.
The American Farm Bureau Federation (AFBF) is planning a gathering for farmers and industry leaders to discuss desired changes to the federal milk marketing systems and work on a plan that could be presented to USDA, shared AFBF chief Economist Roger Cryan on the June 15 Hoard's Dairyman DairyLivestream. Although the hotel contract and other details are still being finalized, he said it will take place in mid-October in the central part of the country.
"Our aim is to put the farmer's vision out there for everybody to see and to build consensus around that as much as we can," Cryan said.
The federal order conversation is an ongoing one that includes voices from the National Milk Producers Federation (NMPF), International Dairy Foods Association (IDFA), and many others. Cryan said he expects that those groups will be involved as well as dairy farmers.
The need for consensus, as Vilsack shared, will help cut through the variety of opinions about necessary edits to a system that saw tremendous upheaval during the volatile times of the pandemic and has not been updated in two decades. The dairy industry differs greatly around the country, and producers and processors in those areas have varied ideas about what would work best. However, there is certainly momentum and optimism that an agreement can be developed.
"We're taking the secretary's ask very seriously, realizing if we don't work together, we probably won't get anything done," said Mike Brown, who is the dairy supply chain director for grocery giant Kroger. "And I think we all would agree that adjustments need to be made."
Brown also chairs the Economic Policy Committee for IDFA, and he noted that the collaboration between organizations on this topic is very encouraging. "The collaborative talking has been a huge help, probably the best it's ever been across groups," he shared.
We as an industry have our work cut out for us, Brown added, in developing frameworks that can help all dairy producers move forward successfully. But the right steps are being taken, and as we continue to come together, improvement will be possible.
To watch the recording of the June 15 DairyLivestream, go to the link above. The program recording is also available as an audio-only podcast on Spotify, Google Podcasts, Apple Podcasts, and downloadable from the Hoard's Dairyman website.
Register to continue receiving updates
The next broadcast of DairyLivestream will be on Wednesday, July 20 at 11 a.m. (Central time). As of January 2022, we moved to a new system. If you have not yet, you will need to re-register to continue receiving email updates and links to the webcasts. You can sign up here now. Registering once will sign you up you for all future events.
To comment, email your remarks to intel@hoards.com.
(c) Hoard's Dairyman Intel 2022
June 16, 2022