The information below has been supplied by dairy marketers and other industry organizations. It has not been edited, verified or endorsed by Hoard's Dairyman.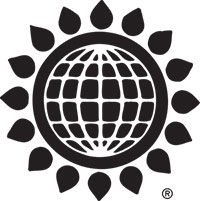 The World Dairy Expo Youth Fitting and Youth Showmanship Contests are set to kick-off Expo this year on Sunday, October 2 along with youth dairy cattle judging contests. The Fitting Contest will be held at 10:00 a.m. in the Sale Pavilion with the Showmanship Contest taking center stage in the Coliseum at 2:00 p.m.
The WDE Youth Fitting and Youth Showmanship Contests are open to any young dairy enthusiast, ages 13-21 and 9-21, respectively, and participants are not required to exhibit in one of the WDE breed shows to qualify. However, to be eligible, contestants must use an animal that will be exhibited in a breed show or sold at Expo in 2022. Entries for Expo's Youth Fitting and Youth Showmanship Contests are accepted exclusively online and no entry fee is required when entering before Saturday, October 1 at 4:00 p.m. Complete contest details can be found in the premium book or at www.worlddairyexpo.com.

<!-no ad-->
Judging the 2022 WDE Youth Fitting and Youth Showmanship Contests are:
Youth Fitting Contest
Kyle Natzke, Herdsman, Kash-In Holsteins and Jerseys, Tulare, Calif.
Youth Showmanship Contest
Junior: Jason French, VMS Solution Manager, DeLaval NA, Fergus, Ontario, Canada
Intermediate: Brian Kelroy, Dairy Production Specialist, Zoetis, Deforest, Wis.
Senior: Claire Swale, Marketing Content Manager, Select Sires Canada, Aylmer, Ontario, Canada

Serving as the meeting place of the global dairy industry, World Dairy Expo brings together the latest in dairy innovation and the best cattle in North America. The global dairy industry will return to Madison, Wisconsin for the 55th event, October 2 – 7, 2022, when the world's largest dairy-focused trade show, dairy and forage seminars, a world-class dairy cattle show and more will be on display. Admission tickets to WDE can be purchased at worlddairyexpo.com. Download the World Dairy Expo mobile event app or follow WDE on Facebook, Twitter, Instagram, LinkedIn, or YouTube for more information.