The information below has been supplied by dairy marketers and other industry organizations. It has not been edited, verified or endorsed by Hoard's Dairyman.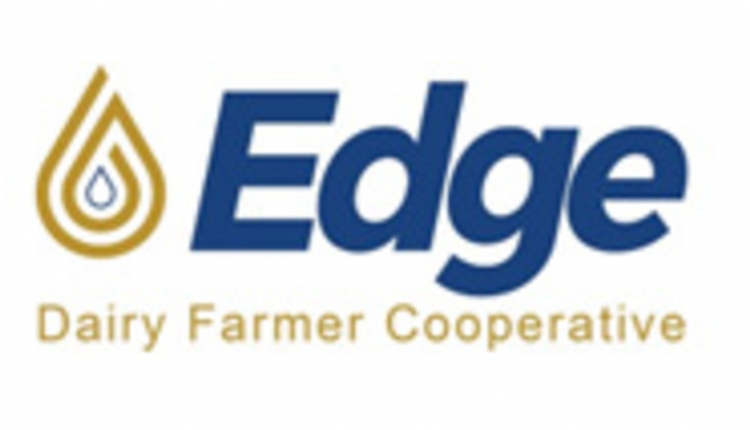 Edge Dairy Farmer Cooperative, one of the largest dairy co-ops in the country, over the weekend participated in an industry-wide effort to build consensus on milk pricing reforms. American Farm Bureau Federation (AFBF), a farmer-led advocacy group, hosted farmers and industry groups in Kansas City, Mo., to discuss meaningful changes to the U.S. dairy pricing system.
Tim Trotter, CEO of the cooperative, made the following statement on the event:
"Edge is grateful for the opportunity to join other dairy groups in this collaborative forum to share ideas on the future of our milk pricing system. Discussion highlighted an interest in collaboration and laid a strong foundation for the dairy community to move towards the expectation of consensus laid forth by Agriculture Secretary Tom Vilsack.

<!-no ad-->
"We thank our friends at the American Farm Bureau Federation for hosting this constructive discussion. Additional thanks go to the numerous agricultural groups, leading experts and, most importantly, farmers who took time out of their busy schedules to contribute to the conversation.
"Edge is committed to building a more transparent pricing system that allows dairy farmers and their processor-partners to thrive. It is with meaningful and comprehensive reform that we can accomplish these goals and forge stronger farmer-processor relationships, built upon a foundation of trust and transparency."
Edge presented its milk pricing reform priorities at the event, which the cooperative unveiled in June, emphasizing a need for increased flexibility and fairness. Their priorities focus on two primary areas — enhancing regional flexibility for each order and implementing a standard set of "contracting principles" to build a more fair and equitable pricing system.