The information below has been supplied by dairy marketers and other industry organizations. It has not been edited, verified or endorsed by Hoard's Dairyman.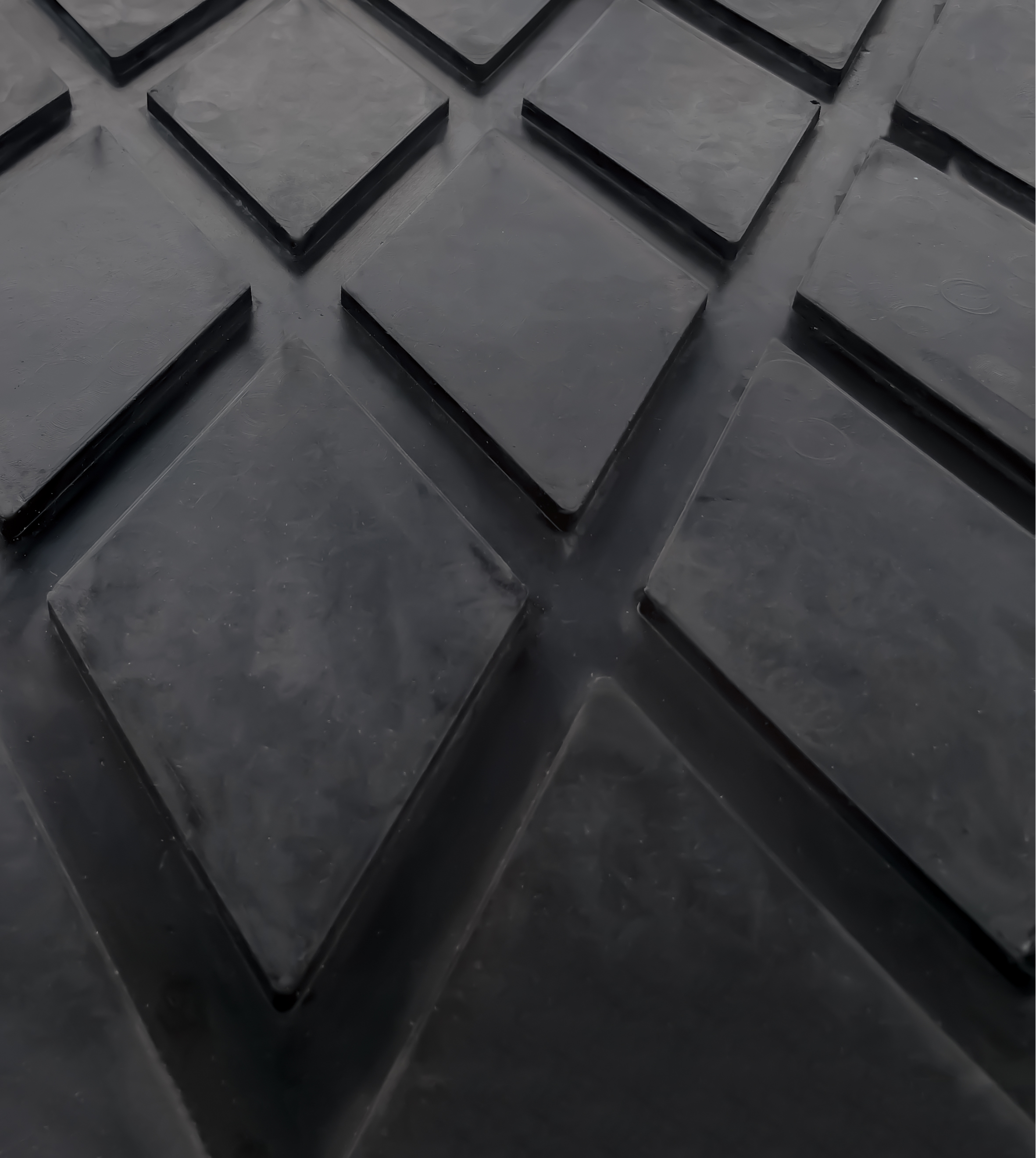 Cow comfort has a direct correlation to milk production and laminitis has a direct relation to cow longevity. The numerous industry and academic studies of the benefits of rubber flooring in relation to herd health are now well documented. Increases of milk production, reduction of injuries and lameness, improved heat detection, and improved cow locomotion scoring can all be significant factors that affect a producer's bottom line.
The new Agri-Diamond rolled rubber flooring is specifically designed and engineered with these factors in mind for your herd's well-being. Versatile for numerous heavy traffic areas like alleyways, breezeways, walkways, parlors or holding areas. Designed to handle a wide range of cleaning methods such as flush, skid steer or tractor scraped, manure vacuum or automated cleaning, the Agri-Diamond has a practical role on numerous scenarios.
The diamond tread pattern gives lateral bi-directional traction. Constructed of Industrial grade virgin rubber belting compound, and double woven two plies give this product superior durability and longevity. The material is non-absorbent and urine resistant. Agri-Diamond flooring is designed for a precision-fit installation and minimal herd disruption.

<!-no ad-->
Agri-Diamond rubber flooring comes in 4', 5', 6', 7' widths x 100' long rolls and has a thickness of 3/4"/18mm . The tread is 1/4"/6mm deep, and the grooves are 3/4"/18mm wide.
To learn more, go to https://agri-comfort.com/products/agri-diamond/ Or contact one of our Cow Comfort Specialists at 1-888-231-3575