The information below has been supplied by dairy marketers and other industry organizations. It has not been edited, verified or endorsed by Hoard's Dairyman.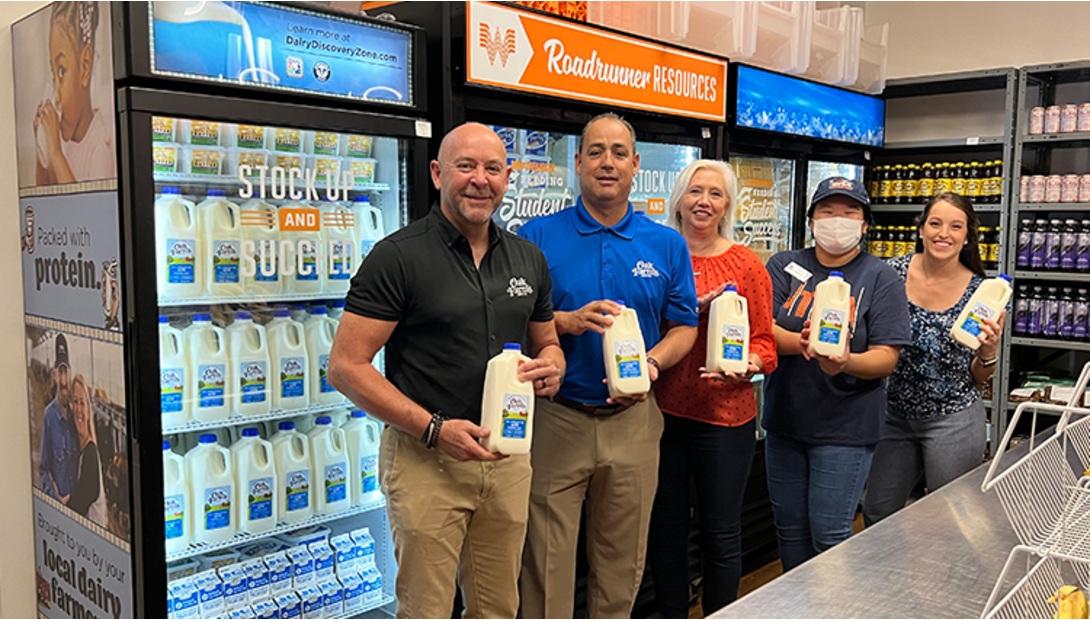 Milk, even pre-pandemic, has been one of the most requested but least available items to food banks due to its perishability and refrigeration requirements. In July 2020, Dairy MAX worked with Feeding America to create a solution to the lack of dairy in food banks due to unavailable storage setups by
creating a program that provides milk coolers for food banks
within the Feeding America network.
Creating consistent access and increased refrigeration capacity is essential for dairy due to its perishability and short shelf life. "Refrigeration capacity continues to be the biggest obstacle to a steady milk supply in food banks," said Michelle Van Pelt, business development manager for Dairy MAX. "By providing coolers to neighborhood food banks, we can help multiple families and introduce local dairy foods to communities."

<!-no ad-->
Food prices continue to rise. Today, more than 34 million Americans are turning to food banks to help bridge the gap in accessing wholesome food for their families. Many of these individuals and their families don't qualify for government assistance, meaning having the ability to make healthier selections at the grocery store isn't always economically feasible. Healthier choices often include perishable foods, including dairy. To put this into perspective, the average food bank client receives one gallon of milk per year versus the 68 gallons they need to meet the dietary recommendations for dairy foods for Americans.
Since the program's inception, Dairy MAX has placed 78 coolers in food banks in the region, specifically in pantries that were unable to provide dairy due to a lack of cold storage. These pantries have provided more than 343,000 gallons of milk and 13 million pounds of dairy products, including milk, cheese, yogurt, and butter. An average of 300,000 households have been impacted by the program.
The coolers themselves can store up to 64 gallons of milk along with cheese, butter, yogurt and other dairy foods sought after by the communities and banks served. The coolers' exteriors are wrapped with an informative design that displays dairy's 13 essential nutrients and features dairy farmers local to the food bank. When enrolled in the program, food banks receive the coolers and additional resources like milk storage information, delicious dairy recipes, nutritional information and social media content that's sharable with their clients.

"Our partnerships are focused on sharing resources and expertise to solve challenges – and food banks are at the top of that list," said Jennie McDowell, vice president of business development for Dairy MAX. "This is a growing sales channel for milk, and we are working to ensure it remains accessible to consumers who need it. We are bringing stakeholders from the entire value chain together to improve infrastructure and educate decision-makers on programs that create consistent access to essential dairy.
Dairy MAX is committed to consistent access to dairy for everyone, not just those who can afford dairy foods from the grocery store. If you're interested in learning more about the dairy cooler program, contact your local Dairy MAX representative.