The information below has been supplied by dairy marketers and other industry organizations. It has not been edited, verified or endorsed by Hoard's Dairyman.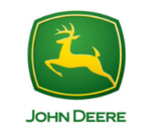 John Deere, a global leader in innovative and powerful turf equipment, is expanding its portfolio of products designed for the future by introducing the all-new Z370R Electric ZTrak™ Residential Zero Turn Mower. The John Deere electric residential zero turn mower is targeted toward property owners who want to maintain their yard appearance easily with reduced maintenance, simplified use and increased operator comfort due to less noise and vibration while mowing. The new Z730R Electric ZTrak provides landowners with options when evaluating their lawn care needs and delivers the high level of quality customers expect in a John Deere mower paired with an extra jolt of energy to lead customers into the future.
"Everyone has different needs when it comes to their land, and we understand that one size doesn't fit all when it comes to energy solutions. That's why it is important for us to provide our customers with a broad range of mower options without compromising performance from gas machines," said Eric Halfman, go-to-market manager, riding lawn equipment, John Deere. "Customers are demanding more from their equipment, and since no one knows our customers or their work better than we do, we are prepared to deliver like no other, starting with the Z370R Electric zero turn mower."

<!-no ad-->
The Z370R Electric ZTrak boasts strategically designed features and technologies, making for simplified, cleaner mowing without sacrificing the mowing experience when compared to a traditional gas mower. Promoting an easy adoption of electric solutions, the Z370R can be charged without removing the batteries by using a standard outdoor extension cord and a 110-volt grounded outlet. This helps eliminate the need for external chargers and extra storage space. Additional design features include large front and side frame rails, increasing machine durability, performance and appearance, as well as a 42-inch Accel Deep™ mower deck that delivers superior cut quality at faster ground speeds. The Accel Deep mower deck also provides owners with industry-exclusive John Deere MulchControl™ technology, resulting in reduced grass clippings and a healthier lawn.
Extending the John Deere Z300 platform and standing out from competitive models, the Z370R Electric ZTrak features an integrated, sealed battery and onboard charging to supply power to the unit. The fully sealed battery allows for mowing in wet and rainy conditions. The 3.56 kWh maximum capacity battery is backed by a 5-year manufacturer's warranty and enables customers to mow up to 2 acres.
Further enhancing the zero-emission mowing experience, the Z370R Electric ZTrak features a large LCD screen used for monitoring battery levels with three modes, allowing operators to adjust settings based on preference and yard conditions. Making for an easier mow, the integrated park brake is activated when the control levers are pushed outward, and a push-button start quickly turns on the machine, getting it mowing ready in seconds. In addition, the integrated Bluetooth™ system enables owners to remotely monitor the mower's charge status and battery level through the MowerPlus™ app.

Lastly, customers can benefit from reduced maintenance associated with the Z370R Electric ZTrak. Without the need to refill gas and change oil, filters and belts, customers can get to work faster and stay up and running longer.
For customers looking to run with John Deere to an electric tomorrow, contact your local dealer or visit www.JohnDeere.com.