While the grounds in Madison, Wis., do not officially open until Tuesday to kick off World Dairy Expo, farms in southeast Wisconsin welcomed hundreds of dairy cattle judges, coaches and guests en route to the "Center of the Dairy Universe."
Hoard's Dairyman
staff members prepared two Guernsey classes for 300 attendees on Sunday morning's judging practice. We are just one of six herds who open their doors to judging teams for this organized event. The farms represent Brown Swiss, Jersey, Holstein and Guernsey breeds.
These two days are the last chance for contestants to practice before the big event. No official placing or cuts are given, but each participant places the classes and shares their opinion with their coaches. It is an opportunity to see various breeds, not about competing with each other – that happens on Monday.
In addition to Hoard's Dairyman Farm, the hosts include Cozy Nook Farm, Mapleton Valley Farm, Scholten Dairy, Ocean-View Genetics and Sunshine Genetics. Nasco and National Dairy Shrine also open their doors on Sunday to allow these special guests to visit their facilities and museum, respectively. Nasco and
Hoard's Dairyman
also sponsored a hot pasta lunch for all teams on Sunday afternoon.
We wish all teams the best of luck.
Hoard's Dairyman
is a sponsor at the judging banquets and will be posting results real-time at the awards ceremony as well as blogging on the events in the
Hoard's at Expo page.
---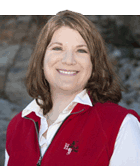 The author is the online media manager and is responsible for the website, webinars and social media. A graduate of Modesto Junior College and Fresno State, she was raised on a California dairy and frequently blogs on youth programs and consumer issues.