Dr. Gerald Snider, Goshen, Ind., was named the 15th Honorary Member of the Klussendorf Association. Since the association was formed in 1937, 14 other men have received special recognition by the membership for their involvement with the purebred dairy cattle.
Snider, known to many of his peers has Doc Snider, graduated from Michigan State with a degree in veterinary medicine in 1957. From that time forward, he traveled extensively throughout the U.S. and Canada specializing in dairy cattle herd health and reproduction.
Known widely in embryo transfer circles, Dr. Gerald Snider's research team which included Dr. Robert Baker and Dr. H.E. Leipold was the first to use embryo transfer as a method to determine the presence of a genetic defect. In 1979, he co-authored research papers which appeared in the American Veterinary Medical Association on the genetic defect now known commonly as mule foot.
In 1980, Snider expanded his professional career and formed Embryo Futures, Inc. The corporation provided technical expertise and strategy for the development of Select Embryos of Plain City, Ohio. Embryo Futures, through Snider's leadership, was involved extensive research in embryo physiology and sexing efforts.
From there he became a member of the board of directors and veterinary medical director of G.C. Hanford, Co., a pharmaceutical company located in Syracuse, N.Y. He was also the veterinary research director; and a board member of Sycamore Hill Research Farm, a research facility for development of pharmaceuticals.
Doc Snider is also well known for his own herd of dairy cattle. Throughout the years, Snider has developed national grand champions in four different breeds. With his dairy-farm partners, he also bred four different bulls on the Holstein Top 100 TPI list. More recently, Doc Snider and his wife, Shari, were named Master Breeders by the Red and White Dairy Cattle Association and Honorary members of the Indiana Holstein Association.
For more information, contact World Dairy Expo at 608-224-6455 or http://www.worlddairyexpo.com.
---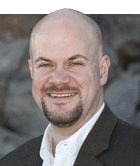 The author is the managing editor, and he brings 18 years of industry leadership to our readers overseeing all editorial content and production of the magazine. His degree from the University of Wisconsin-Madison combined dairy science and agricultural economics.