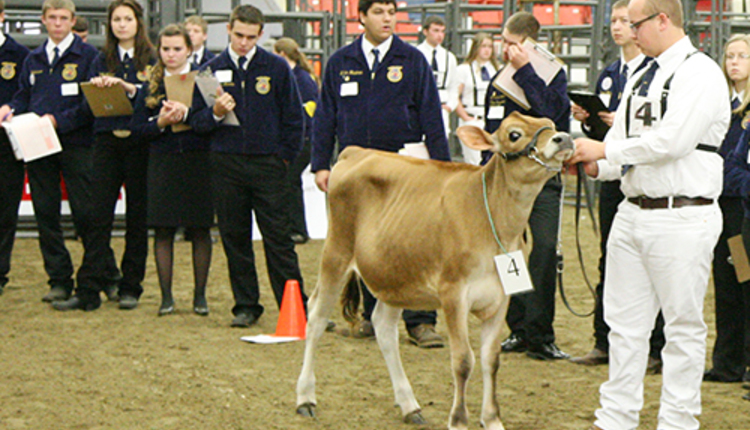 Understanding linear evaluation enhances every dairy farmer's ability to make better decisions for breeding and mating profitable, sound dairy cows. And for many others it means many lifelong skills that will serve them in personal and professional capacities.
It's easy to talk about the skills youth gain by learning how to look at an animal, determine close pairs or a standout winner and give oral reasons. However, it's sometimes overlooked that these same skills and benefits apply to adults who spend time learning these evaluation and observation techniques later in life.
Judges of any age learn observation, critical thinking, communication and teamwork. They learn how to defend their decisions with logical explanations and confidence. Confidence gained from verbalizing placings and reasons is likely to carry through to future job interviews and presentations in their careers.
It's safe to say, dairy judging was one of my favorite activities in my youth. One standout memory was learning the saying "if you lie, you die" - meaning anything you say to defend your placings, you must have 100-percent certainty. My experiences left me a far more observant and self-confident individual. I'm sure you'll find benefit in trying your hand at linear evaluation and judging, as well.
To help educate you on what to look for, the newest
Hoard's Dairyman
book, Learning Linear, is now available for order. With over 90-plus color photos comparing each trait and a full-page body parts' diagram, this 24 page, in-depth book makes a great learning tool for judges of any age. Additionally, two linear scoring worksheets, nonlinear traits and the PDCA scorecard are included in the book to further enhance learning.
Price guide for Learning Linear
1 to 10 books
$8 each; add $4 shipping
11 to 20 books
$5 each; add $5.50 shipping
21 to 50 books
$4 each; add $7.50 shipping
More than 50
$3 each; call for shipping
To order your copy of
Learning Linear
call or email Hoard's Dairyman Books at: 920-563-5551 or hdbooks@hoards.com.
---



The author, Ali Enerson, was the special publications editor, responsible for books, plans, distribution of the e-newsletter and various internal communication pieces. She grew up on a 60-cow dairy in northwest Wisconsin, and is a graduate of University of Wisconsin–Madison with a degree in life sciences communications.