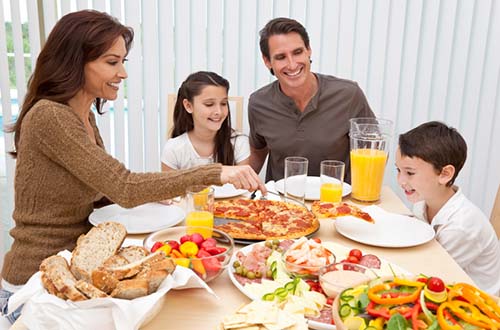 by Amanda Smith, Hoard's Dairyman Associate Editor
We live in a world that places a heavy emphasis on health and fitness. Within the past decade, food consumption habits have changed drastically, as people strive to improve their dietary choices. Yet, while milk and milk products are a perfect fit in this new nutrition reality, per capita consumption of dairy continues to decline.
This isn't solely a U.S. plight, though. Most developed nations are facing the same trend. Two out of three Canadians do not consume the recommended daily servings of milk products. It is not shocking that dairy is an underconsumed food group. For Canadians in the 19 to 50 age bracket, the daily dairy intake suggested in Canada's Food Guide is less than the three servings per day recommended in the U.S. dietary guidelines.
After age 50, the suggested intake of dairy bumps up to three daily servings. However, only 20 percent of women and 26 percent of men age 50 and older consume even two servings daily, let alone three.
According to Nielsen research, Canadian milk sales have fallen 2 percent in volume over the past year. The Dairy Farmers of Canada organization is hoping to reverse this trend with the release of its new, free app, Get Enough Helper.
The app was developed by Dairy Farmers of Canada's registered dietitians to encourage Canadians to track their servings of the four food groups and make sure they consume enough each day.
For every daily use of the app, Dairy Farmers of Canada has said they will donate $1 to the Heart and Stroke Foundation, Osteoporosis Canada or the Colorectal Cancer Association of Canada. Money will be donated up to a maximum of $50,000 per organization.
There is an app for everything. And while such an app is unlikely to reverse fluid milk trends, it could boost consumption in other dairy product categories.
While Get Enough Helper is not available to view in U.S. app stores, it is a concept worth applauding as the Dairy Farmers of Canada attempt to engage the public within the confines of its virtual comfort zone. More on the app can be found at
getenough.ca
.
---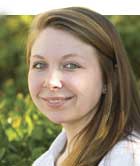 The author, Amanda Smith, was an associate editor and an animal science graduate of Cornell University. Smith covered feeding, milk quality and headed up the World Dairy Expo Supplement. She grew up on a Medina, N.Y., dairy, and interned at a 1,700-cow western New York dairy, a large New York calf and heifer farm, and studied in New Zealand for one semester.