After a second place finish in last year's contest, New York 4-H came back in full force in 2014. Not only did they win the team portion of the dairy quiz bowl contest in Louisville, Ky., they had the top four individual scores on the 50-question short answer written test!
Since the contest started recognizing top test scores, no team has swept the top four spots. New York, Wisconsin and Minnesota each previously had claimed a one-two punch. New York's team was (in order of test scores) Courtney Dearnley, Stephanie Bishop, Ian Stewart and Katie Sondericker. They are coached by Deborah Grusenmeyer and Matt Young.
Illinois placed second among the 14-state field with team members Katie Carlson (5th test-tie), Brianna Sheehan (5th test-tie), Riley Zettlee (9th test) and Morgan Olbrich. They're coached by Dave Fischer and Becky Meier.
The Kentucky 4-H quartet of Jacob Barnett (7th test), Tyler Nichols, Daniel Cooper and Rachel Sibert placed third. They were fresh off their win at the National FFA Dairy Judging Contest two weeks ago, as these 4-H members are also FFA members.
Placing fourth was the team from Vermont. Team member Andrew Seward placed tenth on the written test. Ohio and North Carolina claimed Honorable Mention. They each had a team member in the top 10 for the written test. North Carolina's Jackson Noble placed sixth and Nicole Walters from Ohio was eighth.
Initially during the competition, 4-H members confer to answer five team questions (generally multiple part answers). The contest then proceeds into the buzzer portion where the fastest to correctly answer the question earns 15 points per question. While the written test is not a guarantee of a victory, it is certainly a benefit because test scores are added to the points earned after the head-to-head contest points have been tallied. This is different than many breed contests, where the written test is only used to seed the teams for match-ups.
The National 4-H Dairy Bowl Contest has some additional differences from breed contests. In this contest, there is less of a focus on famous cows or people, and more on herd management. Questions relate more to disease prevention, nutrition applications and breeding. Also, incorrect answers do not lose points.
To be successful, teams need to be just that . . . a team. Every test question is five points and could be the difference in the contest. And, when three team members correctly answer toss-up (buzzer) questions, the team is awarded a bonus question and only that team can answer and earn points. And, bonus questions have a value of 20 points, which is significant in a contest that could come down to five points. Having a balanced team will yield more potential to earn points. It was the team concept that New York's coach Grusenmeyer credited with their team's 11th national title in the 34-year history of the contest. Illinois, Pennsylvania and Virginia all trail them with four.
Youth can prepare for quiz bowl competitions in a variety of ways. Hoard's Dairyman publishes
online quizzes
each month to help test their knowledge of the material found in our magazine. We are proud to be a long-time sponsor of this National 4-H Dairy Quiz Bowl contest.
To read more about Youth Programs, follow this link.
---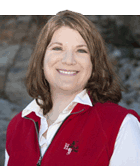 The author is the online media manager and is responsible for the website, webinars and social media. A graduate of Modesto Junior College and Fresno State, she was raised on a California dairy and frequently blogs on youth programs and consumer issues.