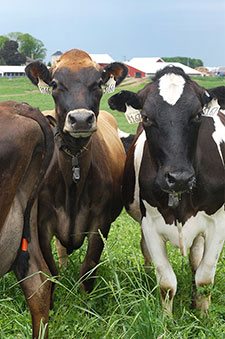 Two
very
different songs sum up what milk production per cow was like in the nation's two biggest dairy states this summer.
In Wisconsin it was
"Hot Fun in the Summertime."
In California it was
"Summertime Blues."
According to USDA-NASS
"Milk Production"
reports, average milk production per cow in both July and August were higher in Wisconsin (1,960 and 1,940 pounds, respectively) than in California (1,919 and 1,875 pounds). Bravo Badger State!
It was news that some Wisconsin news outlets pumped up the volume for, but put out static when trying to say what it meant. And they put it into no context whatsoever.
For instance, while Wisconsin's monthly averages were higher than California's in July and August, California's were higher all six previous months, by an average of 106 pounds.
And Wisconsin's great summer says more about weather than anything else. California continues to wither from a four-year drought that has punished cows and scattered feed quality all over the board. Wisconsin, by all accounts, had a wonderful summer that helped make outstanding forage.
At least a couple of Wisconsin radio and television outlets let exuberance get the better of them, apparently connecting statistical dots that don't fit. They said it was the first time in 57 that years Wisconsin had out-produced California (presumably on a monthly basis), and maybe it was, but we could find no historic USDA data to confirm it.
What we did find was that for as far back as USDA records go for both states (to 1933), Wisconsin's average production per cow on a yearly basis has never been higher than California's.
It also shows that the last time Wisconsin's average production per year was above the U.S. average was 1988 (14,221 pounds versus 14,185 pounds).
In 2014, average production in Wisconsin was 21,869 pounds per cow, versus 23,641 pounds in California. Total statewide production in Wisconsin was 27.80 billion pounds, versus 42.31 billion pounds in California.
Still, there is no denying that while America's Dairyland is rocking and rolling in 2015, a hard day's night continues in California.
---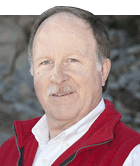 The author has served large Western dairy readers for the past 38 years and manages Hoard's WEST, a publication written specifically for Western herds. He is a graduate of Cal Poly-San Luis Obispo, majored in journalism and is known as a Western dairying specialist.