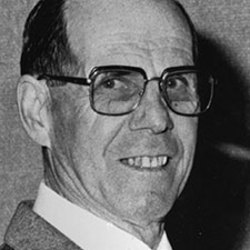 As dairy producers, we can all appreciate the power of a single generation or a single cow to alter the course of genetic advancement. No one may have understood this power better than the late Roy Ormiston, whose Roybrook herd shaped the reproduction landscape of the Holstein breed from the 1950s on. Following his passing in December 2015 at the age of 100, it is easy to say he impacted not only the Holstein breed, but also the people he interacted with and the neighbors he left behind in his hometown of Brooklin, Ontario, Canada.
Ormiston's breeding story began with "The White Cow," Balsam Brae Pluto Sovereign, that he purchased as a 5-year-old. The cow was nominated All-Canadian Aged Cow six years in a row, and because of Ormiston's careful breeding program that featured deep linebreeding and a focus on type and production, Sovereign produced some of the most sought-after Holstein genetics of the time. Three bulls from her line, Roybrook Telstar, Roybrook Starlite and Roybrook Tempo, were widely used throughout the world, with some of the heaviest influences in Japan where a bronze statue was built of Telstar to commemorate his impact.
Roybrook's dispersal sale, dubbed the "Roybrook Retirement Party," held in 1990 was a testament to the global reach of the herd. More than 3,000 people, including several international guests, attended the event that saw a sale average of $14,095. More than half of the 74 animals in the sale went to purchasers outside of Canada.
With his herd spread across the globe and Roybrook's influence continuing to grow, the Canadian farmer settled into retirement where he continued to leave a legacy. Roads in his hometown bear the names of the famous Roybrook herd, but Ormiston's lasting impression on the town resides on 25 acres of land he donated for the building of a new hospital.
In 1989, Ormiston was named National Dairy Shrine's Distinguished Cattle Breeder, and 10 years later he was inducted into the Canadian Agricultural Hall of Fame.
Although the dairy industry bid farewell to a great friend in December, his legacy lives on in the generations of Holstein genetic advancement. As the roads near his farm bear his cows' names, our industry bears his legacy of humble dedication to good cows and strong community.
---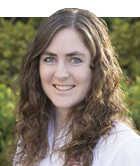 The author is an associate editor. She covers feeding, milk quality, youth activities and heads up the World Dairy Expo Supplement. Maggie was raised on a 150-cow dairy near Valley Center, Kansas, and graduated from Kansas State University with degrees in agricultural communications and animal sciences.