On Tuesday, June 24, a team of three American Guernsey Association personnel made a visit to the Hoard's Dairyman Farm to evaluate Rolling Prairie Bella Blue. The special trip occurred because Guernsey appraiser Brian Schnebly deemed that Bella Blue, already Excellent-94, was worthy of being raised to Excellent-95 when he classified the Hoard's Dairyman Farm on May 8. Since that appraisal for her body conformation is at such an elite level, two other Guernsey experts, along with Schnebly, made a special trip on June 24 to determine if Bella Blue was indeed worthy of being included in the Guernsey breed's elite. The decision was unanimous, and Bella Blue joined two other living cows as the breed's three living Excellent-95 individuals.
Bella Blue has called the Hoard's Dairyman Farm free stall barn home since arriving on the farm as a first-lactation 2-year-old cow. It was in that same free stall barn where Bella Blue was appraised on her memorable day.
The Walther Family's Rolling Prairie herd in Garnavillo, Iowa, bred Bella Blue. As is the custom of the Walther family, they typically only make cows available for sale after they had a heifer calf. Bella Blue did just that, and her daughter appeared in the 2014 Hoard's Dairyman Cow Judging Contest when Rolling Prairie was selected as the Guernsey herd for the 84th annual cow judging competition. That daughter, Rolling Prairie Blue Bayou, scored Excellent-90 earlier this year. She had a heifer calf by VIP last December. A son, Dairyman Grumpy Big Boy, has been collected, and his semen is also now available.
Bella Blue not only has excellent conformation, but she is a hard worker, too. As a cow that is top of the social pecking order in her free stall pen, Bella Blue makes three trips to the milking parlor each day. As a 5 year old, she produced 34,353 pounds of milk, 1,385 pounds of fat and 1,141 pounds of protein. She is on pace to repeat that record this year and already has produced 132,816 pounds of milk in her lifetime for a daily average of 89 pounds per day.
"Every dairy producer, no matter what their breed, would appreciate working with Bella Blue. She calved back in under 13 months five consecutive times, she is a tremendous producer and fits well into a commercial dairy environment," said Jason Yurs, the Hoard's Dairyman Farm manager. "We are appreciative the Walther family made Bella Blue available to us when we purchased a group of young cows from their dairy four years ago. We hope Guernsey breeders stop by and visit their impressive herd this week as National Guernsey Convention is held in nearby LaCrosse, Wis."
The Guernsey breed has two other living Excellent-95 cows. In 2007, Spring River Royal Happy went Excellent-95 for John and Bonnie Ayars of Mechanicsburg, Ohio. The very next year, Four Winds Destiny Child received the same score for Clark and Joy Vilter of Hartland, Wis.
To read more details about
Bella Blue, go to her page
.
---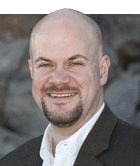 The author is the managing editor, and he brings 19 years of industry leadership to our readers overseeing all editorial content and production of the magazine. His degree from the University of Wisconsin-Madison combined dairy science and agricultural economics.