1. Yuma Rugged Tablet Computer
This handy hand-held tablet computer is farming-friendly. Its thick case prevents breakage from drops or falls. We loved that it is waterproof (and manureproof) and protects your tablet in extreme temperatures...even in 20 below!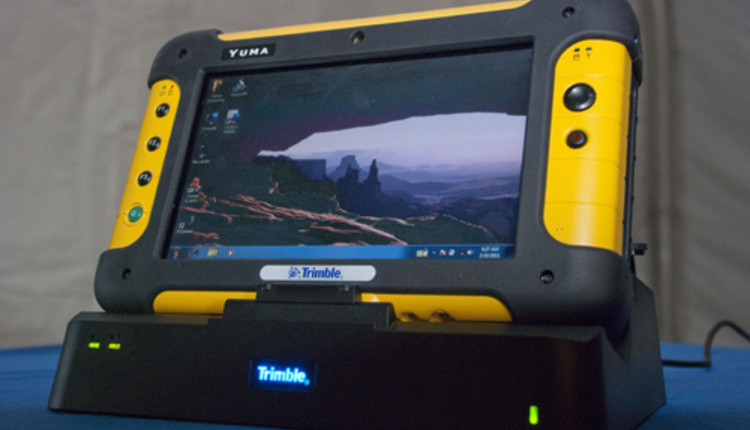 2. Trimble Connected Farm
This GPS-driven technology allows farmers to remotely control tractor-mounted GPS units and update fertilizer prescriptions from the farm house without calling the the tractor.
3. Ag Flag
The Ag Flag uses a simple paper tether to connect a flourescent flag to a stake. When the paper breaks because of ample irrigation, you know to turn the irrigation off. This saves trips out to the field.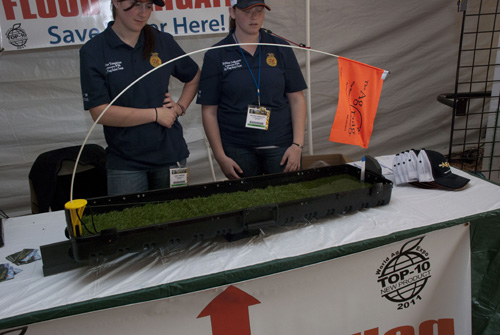 4. T-Hexx Dragonhyde HBC
This new footbath solution doesn't contain formaldehyde or copper sulfate, yet apparently is just as effective. It includes a deep green pigment so you can see how well it is covering hooves.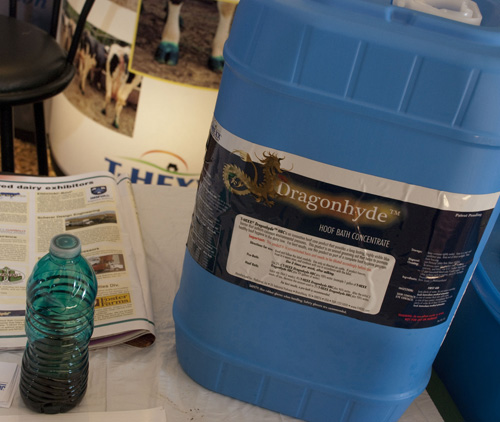 5. NOx Blue Diesel Exhaust Fluid
The best way for us to describe this product is simply: cleaner diesel.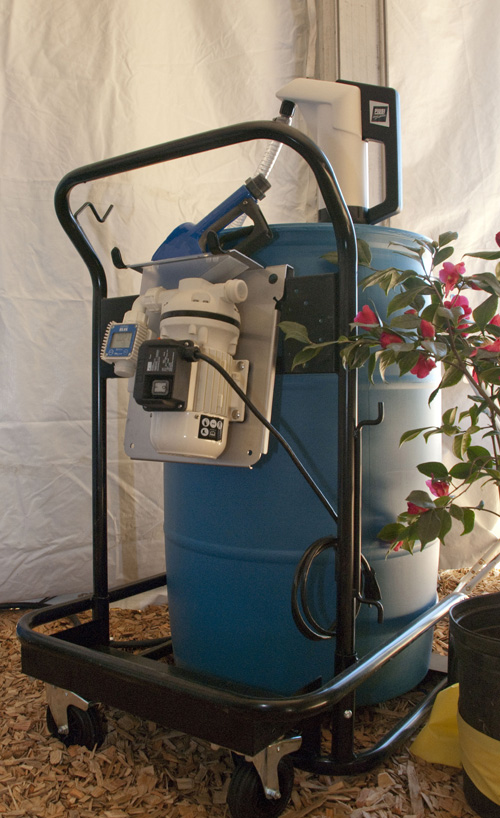 6. EZY-Lift Hydraulic Lift System
Being able to lift over 3,000 pounds, this lift system was shown to lift heavy objects like propane tanks and even generators right into your truck bed.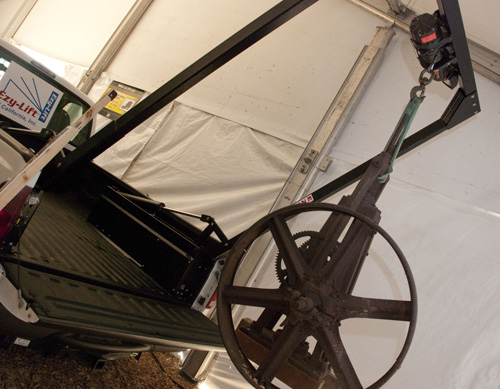 7. UdderTech jacket with thumb hole sleeve
No more wrist rashes or wet wrists during milking when worn with your milking gloves.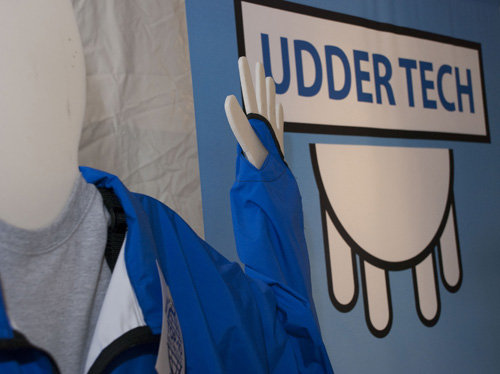 8. Amsoil Biodegradable Hydraulic Oil
If hydraulic fluid spills are a concern of yours, you should see this environmentally friendly lubricant.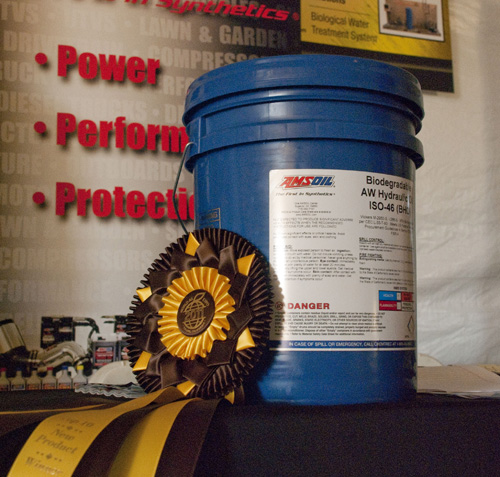 9. Push Away Grapple
This adjustable hydraulic claw mounts on top of skid loader buckets to create the ultimate feed grabber for faster mixer loading.
10. Air Filter Blaster
A simple, fast way to blast dust and muck from air filters using a mount and shop vac.