Twenty-two percent of the beef in the US is from dairy cattle. And while only 6 to 8 percent of dairy producers' total dairy income is from the dairy beef, it is an important component in dairy operations.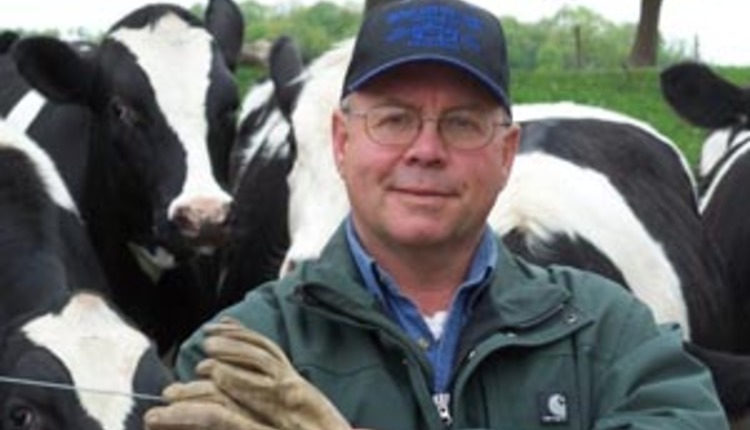 Each year, a national Beef Quality Assurance (BQA) award is given to one dairy producer and one beef producer in the United States for operators who incorporate BQA principles in their day-to-day activities. This year, the dairy producer winner is John and Judy Ligo of LiTerra Farms in Pennsylvania.
Their closed herd consists of 200 dairy cows and 180 replacements. They also operate a beef cow-calf enterprise and grow feed for their cattle on 1,500 acres. Some of the practices that John and Judy employ on their dairy operation include:
• Carefully and quietly transport their cattle and focus on low-stress handling
• Require all treatment protocol injections in the ear or in the triangle of the neck
• Sparingly use antibiotics (danger of meat or milk withdrawl times)
• Start bull calves right and ensure they are healthy prior to being sold to the veal market
• Sell dairy cattle on a planned basis and not a "she needs to go" basis
John and Judy have also been certified in Dairy Beef Quality Assurance for 10 years. John also has served as chairman of the Pennsylvania Beef Council and has seen first-hand the promotion efforts of the check-off dollars in action.
Here are a few comments from Baxter Black. Click here to listen.
Here is a recent clip of a TV ad about the beef check off program
To learn more visit
www.mybeefcheckoff.com