People who grew up on dairy farms often mention their love for dairy cows, their passion for the dairy community, and their calling to work in dairy as reasons that they either became dairy farmers themselves or pursued careers connected to dairy farming.
That love and passion fills the thousands of jobs needed to keep the dairy industry running: dairy farmers, herdsmen, calf specialists, veterinarians, nutritionists, reproduction specialists, and more. Everything from keeping fresh milk and yogurt in the dairy case at the grocery store to putting cheese on a pizza at the pizzeria starts with the committed people who work in dairy.
But what do we, as a community, do to keep these positions filled as the number of people raised on dairy farms continues to dwindle?
We find ways for youth not growing up on dairy farms to get involved in dairy.
Two shining examples
Here in Minnesota, and in other states as well, the 4-H dairy project has a lease program that allows 4-Hers to lease dairy cattle for exhibition. Many of the youth who participate in the lease program don't live on dairy farms but have an interest in working with and showing dairy cattle.
Our nieces and nephew have leased our dairy cattle for several years now. They show at our local youth show, the county fair, and, if a trip is awarded, the Minnesota State Fair. This year, both of our nieces earned state fair trips with two of our cows.
We have seen firsthand how the lease program allows youth to develop connections to dairy cattle and learn more about dairy farming.
Matt Addington/Midwest Dairy Association
Another Minnesota youth program that encourages nonfarm youth to participate in dairy is the state's dairy princess program. In the past, daughters of dairy farmers were the only young women eligible to serve as dairy ambassadors. That changed when dairy farm employees and employees' daughters became eligible to serve as dairy princesses and ambassadors.
Serving as a goodwill ambassador for the dairy industry requires a thorough understanding of dairy farming and a desire to communicate that understanding to others.
Both the 4-H dairy lease program and dairy princess program foster interest in dairy and help youth network with other young dairy enthusiasts.
If we are lucky, some of these talented youth will become dairy farmers or seek work in dairy-related jobs. At the very least, they will have a better understanding of dairy farming and likely become lifelong supporters of the dairy community.
---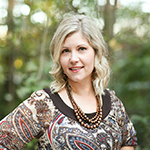 The author is a dairy farmer and writer from central Minnesota. She farms with her husband, Glen, and their three children. Sadie grew up on a dairy farm in northern Minnesota and graduated from the University of Minnesota with a degree in agricultural communications and marketing. She also blogs at Dairy Good Life.