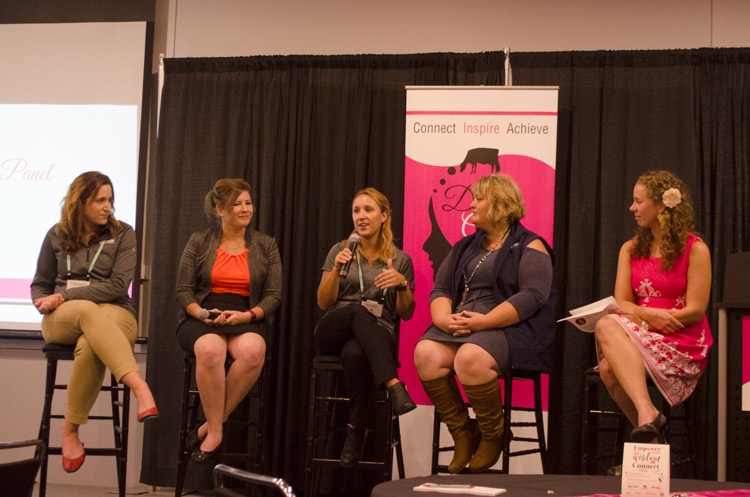 Last month during World Dairy Expo, I found time during the busy week of showing and judging to attend a workshop held on the grounds. Dairy Girl Network hosted various events during the week that allowed women in the dairy industry to connect with one another. These networking events gave these women, who hail from all areas of the country, the opportunity to learn from others.
Attending an event with new people for the first time can be a little intimidating, but Dairy Girl Network made it an inviting place for all in attendance. I attended the Empower Young Women's Workshop where we listened to a panel of industry guests and interacted with one another through a question and answer session. As the workshop was focused toward high school and college-aged women, topics surrounding career advice was a main focus of the panel discussion.
By attending this two-hour event I heard from fellow dairy girls that gave me extra confidence to continue pursuing a career in agriculture. Listening and learning from others with the same questions, comments, and concerns that I had was informative. Something I heard from the panel discussion that day was "don't be afraid to fail," an important reminder for young agriculturists who are beginning to make their mark in their desired fields.
Finding something we can become involved with and grow as individuals is a rewarding experience. The inspiring words I have gathered from speakers in organizations, like the Dairy Girl Network, make me empowered to be entering this industry.
---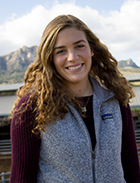 Elise Regusci
Elise Regusci grew up on her family's farm in Modesto, Calif. Regusci attends Cal Poly University, majoring in dairy science with an agricultural communication minor. On campus, she is the Los Lecheros Dairy Club Ag Council representative and a member of the Cal Poly dairy judging team. Regusci was a Brown Swiss Youth Ambassador and is the 2017 Hoard's Dairyman summer editorial intern.
---
Join us on Monday
The webinar "Fine tune herd care with new milk analyses" will be held on Monday, November 13, at noon (Central time).
Milk quality specialist, Dave Barbano, Cornell University, will discuss milk fatty acid (FA) testing technology. The mid-infrared milk analysis tool is a new concept for improving efficiency of milk production when used in combination with other herd data. The webinar is sponsored by Quality Liquid Feeds (QLF).
Register at www.hoards.com/webinars.