'Tis the season as tractors head back into the fields. Longer daylight hours provide the perfect conditions for those additional work hours, and the warmer days are a welcome end to a long winter season.
We all know that farm life is hazardous. The conditions we work in are often less than ideal. With weather extremes, dangerous equipment, and large animals, it's easy to find farmers sacrificing one's body to do the tasks at hand.
The conditions also bring elements of concern for our health. Farming has no sick days. And we all know we've been in the barn on days when we really should have been in bed. We are completing the tasks we know have to get done, even when our body is telling us it's impossible.
So 'tis the season when I watch the growing grass in the pastures with dread. I know as those long perfect stems gently sway in the breeze I am in for an attack from their innocent pollen count. I am a farm girl who has been blessed with severe hay fever.
My allergies are merely a frustrating inconvenience for a couple months. (Just don't laugh at my red swollen eyes and the trail of tissues I leave behind. A Kleenex box is always within reach as I go about my day!) I hear many stories of farmers heading back to work against doctors' orders, shortly after surgeries and against much greater odds then my pesky allergies.
As it 'tis the busy season, I salute you! It is a valiant effort that goes into carrying on despite the odds. Just don't forget to take care of yourself every once in a while.
---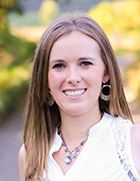 The author is a third-generation dairy farmer from Oregon where she farms in partnership with her husband and parents. As a mother of two young boys who round out the family-run operation as micro managers, Darleen blogs about the three generations of her family working together at Guernsey Dairy Mama. Abiqua Acres Mann's Guernsey Dairy is currently home to 90 registered Guernseys and transitioned to a robotic milking system in 2017.