We know Bucky Badger is the mascot for the University of Wisconsin-Madison. He is found at sporting events, band concerts, and all sorts of places in between.
But, for the summer, there are dozens more Bucky statues throughout Dane County. From May 7 until September 12, 85 six-foot statues will adorn the greater Madison area as part of "Bucky on Parade."
The statues all started as plain white fiberglass, and then local and regional artists applied for the privilege of sharing their vision of Bucky with the pubic. Sixty-four talented individuals were selected.
Since Wisconsin is named "America's Dairyland," it is only fitting that there be a few bovines represented in the Bucky creations. Here are the three featuring dairy.
America's Badgerland — This statue features a Holstein walking from within the chest of Bucky and the cow's front legs are within Bucky's stout legs. The rear of the cow – udder and all – is seen on Bucky's backside. It is located on campus at the University of Wisconsin Veterinary School. Larry Shultz, who has created other dairy artwork including a 2006 "Cows on Parade" cow, painted this very dairy Bucky.
Animals Need Bucky, Too — This creation includes a pig on Bucky's chest, a Holstein cow on his shoulder, a stethoscope around his neck, and a "zoo full" of other animals around his body. This statue is located on the corner of East Washington and Pinckney in Madison. Kathy King painted this multi-animal creation.
Wisconsin Colors — Cows lying in a pasture adorn Bucky's chest in this piece. The back features grazing cows. There are also Holstein spots covering Bucky's body. The artist, S.V. Medaris also included the shape of Wisconsin on Bucky's forehead. It is located at the State Capitol.
Bucky on Parade is a free public art event. If you are in the area, check out the Bucky statues. I have seen Cows on Parade in Madison and Portland, so this will be a close comparison, but with a twist.
Check out all the statues at buckyonparade.com and plan a visit to Wisconsin's capital city before summer ends!
The Madison Area Sports Commission is the producer of the event, with support from the Greater Madison Convention & Visitors Bureau and in partnership with the University of Wisconsin-Madison, University of Wisconsin Athletics, and Wisconsin Foundation & Alumni Association. Event proceeds will support Garding Against Cancer (UW Men's basketball coach is Greg Gard), Madison Area Sports Commission, and other community charities.
---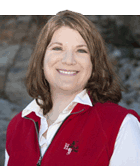 The author is the online media manager and is responsible for the website, webinars, and social media. A graduate of Modesto Junior College and Fresno State, she was raised on a California dairy and frequently blogs on youth programs and consumer issues.
---
Join us for next Monday's webinar: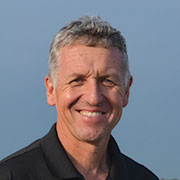 Karl Burgi, Dairyland Hoof Care Institute, will present "Supervise hoof health with a 'No lameness tolerance policy.'" It will be presented on Monday, June 11, at noon (Central time).
Lameness affects nearly one out of every four dairy cows worldwide. It deteriorates welfare and causes significant economic losses. Burgi will address factors causing lameness, such as trimming errors, sole ulcers, white line lesions, and digital dermatitis. The webinar concludes with an action plan.
The webinar is sponsored by Zinpro Performance Minerals.