There's only ever 24 hours in a day, but my goodness how nice it would be to add a few more hours on those days when we need them! I seem to find myself thinking this often, but more so as the seasons change into fall. Between harvest, kids going back to school, and the shortening of daylight hours, it always seems like there isn't enough time.
Even without anything extra to accomplish, farm life and cows seem to always know when you have a tight schedule for the day. That is always the perfect day for something to break or one of the cows to need an emergency vet call. It's so easy for the best laid plans to go awry.
So we have learned flexibility early and often. We work hard to roll with those schedule changes and explore new ways to try to stay organized through it all. Especially with kids back to school, I find it necessary to get everything laid out for the week and on the calendar. That means school activities and anything extra are marked down, plus what we would like to accomplish beyond daily chores. This at least helps keep everyone on the same page.
Finding a method of organization that works for your farm and family can at the very least help to limit the stress during the hours you do have in your day. Plan a weekly meeting or even just a lunchtime chat to touch base. And on those crazy days, accept that just the bare minimum might be all that you will get accomplished.
At the end of those 24 hours, what matters most is that we gave it our all. Those extra things on the to do list can wait for another day. While dairy farming can never really hit pause, as all the animals have to at least be milked and fed, tomorrow is always a new opportunity at another 24 hours.
---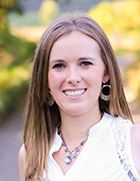 The author is a third-generation dairy farmer from Oregon where she farms in partnership with her husband and parents. As a mother of two young boys who round out the family-run operation as micro managers, Darleen blogs about the three generations of her family working together at Guernsey Dairy Mama. Abiqua Acres Mann's Guernsey Dairy is currently home to 90 registered Guernseys and transitioned to a robotic milking system in 2017.