Coming off of the beginning of the year that seemed to have 400 days in just one month, I've seen far too many posts from farmers feeling the weight of winter going on into February. It seems that spring cannot come soon enough.
Long, hard winters are bad enough. You add the state of our industry and the extra hours of work for nothing, and it's more than taxing. Those hours of work take their toll both mentally and physically.
Mother Nature has seemed to throw more than her fair share of difficulties. Being in the Northwest, I know we haven't faced the worst of winter's fury. I honestly don't know how you all do those real winters in the Midwest, but even the blizzards have found their way here. Those winter difficulties add to the workload, but we farmers tend to take that physical aspect in stride.
With worn down bodies, the more difficult part is that our minds seem to follow. The winter blues are a true struggle that can sometimes take more than vitamin D to remedy. I know depression can be a tough topic, but it shouldn't be. Don't be afraid to seek the help you need, whether with the assistance of a doctor or with whatever brings you a mental break and rest.
Make time this month to take care of yourself both physically and mentally. We work too hard for the creatures entrusted in our care to not also care for ourselves.
---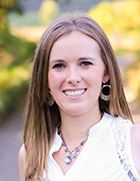 The author is a third-generation dairy farmer from Oregon where she farms in partnership with her husband and parents. As a mother of two young boys who round out the family-run operation as micro managers, Darleen blogs about the three generations of her family working together at Guernsey Dairy Mama. Abiqua Acres Mann's Guernsey Dairy is currently home to 90 registered Guernseys and transitioned to a robotic milking system in 2017.