There are lots of times that it has been hard to think of the future of the dairy industry with optimism. Especially after the challenges of the last few years. Thoughts of the future seem to be put on hold while we just try to muddle through the day-to-day.
It also makes it hard to envision the future of the next generation. It is easily our greatest wish for our children to get the chance to farm if that is what they want. But it just seems like the obstacles continue to stack up against them.
One of those areas of challenge is on the legislative front. It seems each session brings more bills that would make the future of farming more difficult. And the representatives who have been given the power don't have enough knowledge of farming to understand how their votes affect us.
So last week I was very excited when my oldest son wanted to join me for the Oregon Dairy Farmers Association's Dairy Day at the capital. We made appointments with our representatives and shared with them the agricultural impact of this legislative session. His involvement gave a voice to the future.
A lot of question marks remain around the future, but I believe the best way forward is giving the next generation every opportunity to be involved. Their voices have the power to bring a brighter future.
---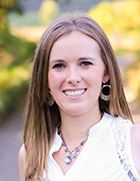 The author is a third-generation dairy farmer from Oregon where she farms in partnership with her husband and parents. As a mother of two young boys who round out the family-run operation as micro managers, Darleen blogs about the three generations of her family working together at Guernsey Dairy Mama. Abiqua Acres Mann's Guernsey Dairy is currently home to 90 registered Guernseys and transitioned to a robotic milking system in 2017.