If you entered this year's Hoard's Dairyman Cow Judging Contest but didn't see your name on the winners' lists in our May issue, don't beat yourself up too badly. After all 10,602 entries were tallied, this proved to be an incredibly competitive contest. Just last year, a 490 won the contest, but this year, 65 contestants in the senior division alone scored a 488 or better!
While no one earned a perfect 500 for the eighth year in a row, there were five people that scored a 498 in this year's contest. Interestingly enough, they all switched the same pair — the bottom pair of the Brown Swiss class — for identical two-point deductions. Congratulations to Vermont native and Virginia Tech sophomore Seth Carson for coming out on top after the tiebreakers were calculated!
In the junior division, Bryan Girod of Monroe, Ind., won with a 494 and the correct selection of the Jersey as his Supreme Champion. A group of Olmsted, Minn., 4-H members also scored 494s but chose the Holstein as their Supreme to tie up the next seven places. To determine the final placings, they completed tiebreaker evaluations by ranking each class on the breakdowns of udder, feet and legs, frame, dairy character, and body capacity.
The other winners were:

Family: The Blackburn-Thiessen Family, Marshfield, Wis., and Inman, Kan.
Ag instructors: Mike Gross, Watertown, Wis.
High schools: Mayville, Wis., FFA, advisor Jake Cramer
4-H clubs: Olmsted 4-H Dairy Club Seniors, Elgin, Minn., coach Vince Migliazzo
College teams: Cal Poly Team 2, San Luis Obispo, Calif.
Co-op and ag business teams: Hubbard Feeds Dairy Nutrition, Mankato, Minn.
You can read much more about these winners and the other top finishers in the May issue of Hoard's Dairyman.
A great tradition
This year marked the 91st annual Cow Judging Contest, and we know that many readers and their families have entered for many, maybe even all, of those years. We enjoy and appreciate being part of your 4-H and FFA meetings, family discussions, and wherever else you may find us. Below are just a few of the kind words and stories we heard from people this year. Many thanks to them and everyone for entering!
"Thank you for the contest. The kids I work with truly enjoy judging the cows and learning while they do it. It gives the team an opportunity to learn terms and give oral reasons. The kids will be excited they did well!" -Angie Moris, coach, Fennimore, Wis., FFA (2nd place high school team)
"Our family enjoys dairy judging immensely! We enter the contest every year." -The Rott Family (3rd place family, Isaac Rott 3rd junior, Lauren Rott 5th junior), Elgin, Minn.
"We have our club meeting next Monday night, so that will just tickle the kids to have placed second. They love it." -Linda Spahr, leader, York County 4-H Dairy Club, Pa. (2nd place 4-H team)
"We really enjoy the contest!" -Paul Knight, Premier Select Sires Central Region (2nd place co-op/ag business)
"I have been inseminating cows for 40 years and entering your contest for a long time, too. I'm now 77 years old and still breed one day a week for a local farm. I guess I still know what to look for!" -Doug Child (13th place senior), Bradenton, Fla.
---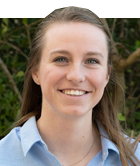 Katelyn Allen joined the Hoard's Dairyman team as the Publications Editor in August 2019 and is now an associate editor. Katelyn is a 2019 graduate of Virginia Tech, where she majored in dairy science and minored in communication. Katelyn grew up on her family's registered Holstein dairy, Glen-Toctin Farm, in Jefferson, Md.