The dairy animals that grace the colored shavings are clipped by some of the best cattle fitters in the world. Those individuals all got their start somewhere, and for most, their clipping and cattle preparation skills were first practiced as a youth.
Young people at World Dairy Expo who want to showcase their fitting abilities can participate in the Youth Fitting Contest, which is held the Sunday prior to the official start of the show. Youth between the ages of 13 and 21 on the day of the contest are eligible to compete.
Contestants can fit their own animal or obtain permission from another owner to use their animal in the competition. The animal must be entered in a show or be from one of the breed sales.
Only the head and legs can be clipped prior to the contest, and youth must bring their own fitting equipment. Contestants have 60 minutes to get their animal ready, and then they lead out their animal for the final fitting inspection, placings, and reasons.
This year's contest was held on Sunday, September 26, and was judged by Jason Danhof of Waukon, Iowa. Participants were evaluated on their ease in handling fitting equipment, proper body clipping technique, proper hair blending, appropriate use of sprays and adhesives, and if their preparation was finished completely.
There are two divisions in the contest, intermediate and senior, and awards are given in both male and female divisions. The first-place winner in each division is also in consideration for the Overall Fitter Award.
Jasenko Gavranovic of New Ulm, Minn., was presented the Overall Fitter Award in the 2021 contest. He was the first-place winner in the Senior Male division. In all, 37 youth from nine states and one Canadian province participated in the contest.
The top five individuals in each of the divisions are listed below. Congratulations to all the participants!
Senior Male Division
Jasenko Gavranovic, New Ulm, Minn.
Robert Nagel, Clymer, N.Y.
Dillon Freeman, Bremen, Ind.
Keenan Thygesen, Tunbridge, Vt.
Jordan Hawthorne, Listowel, Ontario, Canada
Senior Female Division
Dana Johnson, Tomah, Wis.
Cassie Gebert, Wawaka, Ind.
Brooke Hammann, Barron, Wis.
Haley Beukema, New Richmond, Wis.
Sophie Leach, Linwood, Kan.
Intermediate Male Division
Payton Calvert, Cuba City, Wis.
Nathan Rumovicz, New Berlin, N.Y.
Joseph Achen, Little Falls, Minn.
Mason Ziemba, Durhamville, N.Y.
Wesley Winch, Fennimore, Wis.
Intermediate Female Division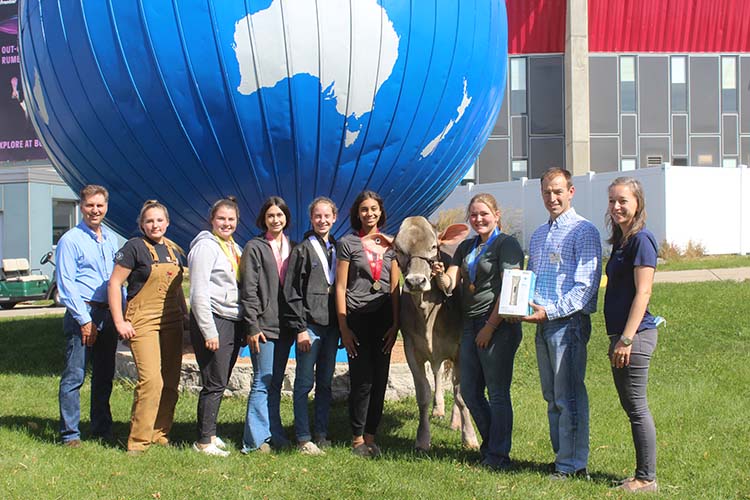 Alexis Blankenberg, Platteville, Wis.
Adhyn Schell, Lewiston, Minn.
Ellie Larson, Evansville, Wis.
Jamie Gibbs, Rollingstone, Minn.
Shelby Knoble, Lancaster, Wis.
Hoard's at Expo is sponsored by Agri-Plastics Group of Companies
---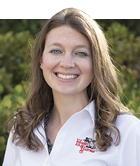 Abby Bauer
The author is the senior associate editor and covers animal health, dairy housing and equipment, and nutrient management. She grew up on a dairy farm near Plymouth, Wis., and previously served as a University of Wisconsin agricultural extension agent. She received a master's degree from North Carolina State University and a bachelor's from the University of Wisconsin-Madison.