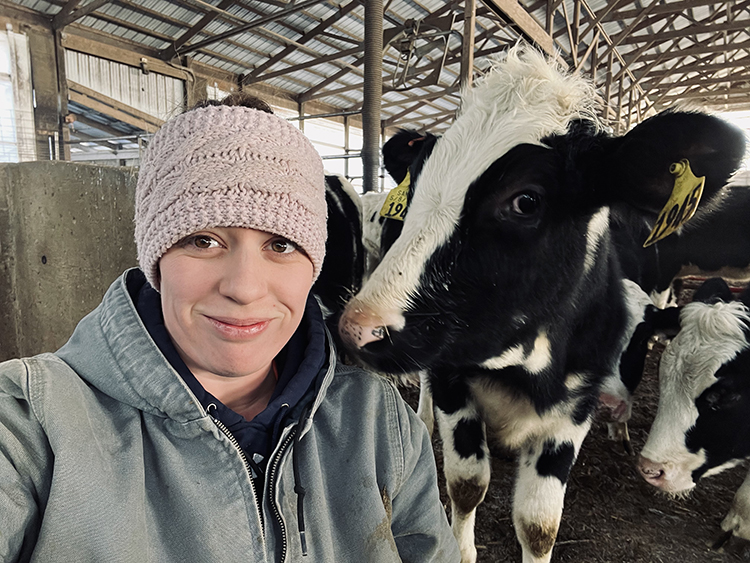 Every day this past week seems to be filled with some new winter-related obstacle. 'Tis the season, right? From a dangerous malfunction of an overhead door in our freestall barn on New Year's Eve to frozen cattle drinkers and dramatic weather shifts causing animal sickness, we've had our hands full coming into 2022. Each day has had its own set of problems, making for even longer days out in the cold, wind, and snow.
Honestly, I've really been debating about what to write for my blog post this week. Each topic I came up with seemed to be grim and focused on some problem we've had to fix around the farm. So, I decided not to start the new year off with a bitter topic. I want to focus on something that makes me chuckle almost daily — our cows' endless antics and strong exhibitions of personality.
Seriously, I work with well over 400 animals each day (including our milk cows in the robot barn, our new calves in the nursery, the steers I take care of at our house, and the heifers I manage), and each of them is memorable in their own way. Each of these animals has its own distinguishable personality — some are sweet, loving ladies; others are bitter old hags that must have their way; and then some are the equivalent of the class clown.

With zero-degree days and bitter winds lately, I've been bundled up in coveralls, heavy sweatshirts, thick gloves, insulated boots, and a warm hat or headband. Most days, I throw my hair up in a high messy bun or ponytail to stick out of my go-to thick, knitted headband. Apart from the occasional encounter with the milkman, veterinarian, nutritionist, or delivery truck drivers, I only see my family and the cows while I'm working on the farm throughout the day. So, my appearance is far from a priority.
You know who really doesn't care what I look like? Our cows. And, truth be told, they often have worse hair days or more embarrassing moments than I do. The beauty is that they don't have a care in the world about what I think. Whether they look sleek and put together or scruffy and a complete disaster, they go about their day the same way they always do — eat, sleep, poop, get milked, repeat.
I often come across a milk cow, steer, or heifer with such a wild hairdo that I have to stop, laugh to myself, and occasionally snap a photo. Taking a few seconds to relish and be amused by their rough exterior truly brightens my day. Plus, there are a few select cows that I can almost always count on to have a wacky hairstyle, so I know who to look for when I walk through the barn if I want a pick-me-up.
As we go into the new year and try to make the most of 2022, I encourage everyone to find humor in the little things and appreciate our natural beauty (messy hair and all).

---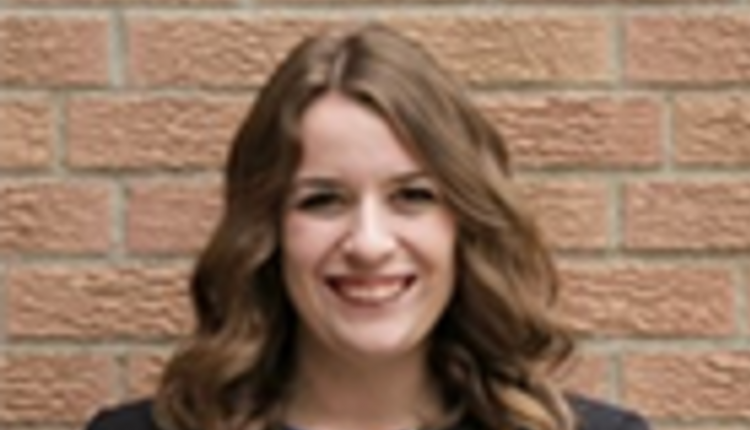 The author dairy farms with her parents and brother near Hawkeye, Iowa. The family milks approximately 300 head of grade Holstein cows at Windsor Valley Dairy LLC — split half and half between a double-eight parallel milking parlor and four robotic milking units. In the spring of 2020, Molly decided to take a leap and fully embrace her love for the industry by returning full time to her family's dairy.