How did you do in this year's annual Hoard's Dairyman Cow Judging Contest? After checking your scores in the April 25, 2022, issue of the magazine or receiving your online results, we hope you are proud of a good showing. If you left some points on the table this time around, don't worry — there's always next year!
Celebrations are certainly in order for the individuals, teams, and groups that ascended to the top of the more than 8,000 entries of this year's contest, especially since many of the winners have years of dairy judging practice and expertise to their name that helped them achieve this milestone. Although no one scored a perfect 500 for the ninth year in a row, the competition's highest score was a remarkable 494. That went to Corrina Aldrich in the senior division, who grew up on a dairy in New Hampshire and now works as a soil and water conservation district manager in New York.
Ashtin Witshcer got his formal dairy judging years off to a great start with a win in the junior division. The nine-year-old from Wisconsin earned a 478 in his first official entry into the contest, though he's been practicing with his older brothers for years. Like last year, the rest of the top entries in the junior division were tied. Payton Van Schyndle of Wisconsin moved to the top of the individuals who scored a 476 with her Supreme Champion selection. Members of the Progressive Clovers 4-H Club in Taneytown, Md., battled with each other for third through 16th by placing each class on the breakdowns of udder, dairy character, feet and legs, frame, and body capacity.

Top finishers in the other divisions were:
• Family: The Lundy Family, Jefferson, Wis.
• Ag instructors: Michael Clark, Millerstown, Pa.
• High schools: Fennimore, Wis., FFA dairy judging team, coach Angie Hermsen and advisor Shelby Mitchell
• 4-H clubs: Progressive Clovers 4-H Club, Taneytown, Md., leader Amy Smith

• College teams: University of Wisconsin-Platteville Team 1, Platteville, Wis.
• Co-op and ag business teams: Premier Select Sires Central Region, Glen Rock, Pa.
You can read much more about these winners and the other high scorers in the May issue of Hoard's Dairyman.
A tradition for all
This year marked the 92nd annual Cow Judging Contest, and for every one of those years, we have appreciated being brought into your 4-H and FFA meetings, family discussions, and other get-togethers to share in a little bit of dairy judging fun. Below are just a few of the kind words we heard from readers and contestants this year about their connection to the competition. Thank you to them and everyone else for participating, and we look forward to seeing your entries next year!
"The Hoard's judging contest has been a huge constant in all my judging experiences through the years. It's been the go-to for so many coaches during the winter months when it's hard to get out to working farms. We looked at current classes, past classes, read the judge's reasons, and debated the finer points of dairy cattle around countless kitchen tables." -Corrina Aldrich (1st place senior)

"Fennimore FFA has had multiple teams enter the contest over the years. The judging teams start practicing as soon as the contest is available; it provides great classes to practice oral reasons." -Fennimore, Wis. FFA (1st place high school)
"The AMPI dairy judging team has competed in the contest for about 25 years. Our head coach, Calvin Graber, is a fourth-generation Jersey breeder, and he traditionally summarizes the contest's results at the conclusion of the May meeting of the board of directors. Individual awards are presented in the form of recycled county fair 4-H ribbons and plaques." – Associated Milk Producers Inc. (3rd place co-op/ag business)
"My family and I participate every year, mostly for bragging rights." -Jordan Kennedy (6th place senior)
"I appreciate the contest every year and use old sheets to work with our dairy cattle judging team. I also have students compete in the competition each year, and if they beat my score, I reward them with dairy product treats and a cookout in class. I don't think they're beating my score this year!" –Jim Kvalheim (3rd place ag instructor)

---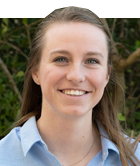 Katelyn Allen joined the Hoard's Dairyman team as the Publications Editor in August 2019 and is now an associate editor. Katelyn is a 2019 graduate of Virginia Tech, where she majored in dairy science and minored in communication. Katelyn grew up on her family's registered Holstein dairy, Glen-Toctin Farm, in Jefferson, Md.