I did it! I finally jumped on the butter-board bandwagon as one of my contributions to our family's Thanksgiving Day table spread. While I've been a big fan of charcuterie boards and grazing spreads as an appetizer at gatherings, I hadn't yet taken the plunge of trying a butter board — until now, that is.
For those who haven't heard of this trending concept, butter boards are a new craze (much like charcuterie boards have been). Basically, you spread quality, soft butter out onto a wooden cutting board or serving board and add things like herbs, olive oil, dried fruits, nuts, or honey. Whether you choose a sweet or savory route, the fun flavors can be sampled with a variety of breads, crostini, or pretzels.
As a dairy farm family, a butter board seemed mighty fitting to enjoy one of our delicious products and put a fun twist on the classic Thanksgiving food options we usually have. From butter boards, cheese samplings, creamy additions to mashed potatoes, and so much more, we're big fans of the love for dairy that seems to transpire over the holiday season. Not to mention the uptick in baking, using tons of butter, or the cravings of hot chocolate, made even more delicious using milk.

Truthfully, I thought I'd go above and beyond for my butter board by making my own butter. While I didn't quite get that to work (I'll have to try again), I still supported some local brands with store-bought butter.
Oh, and if you feel so inclined to try your own butter board for the next family gathering, here's one tip I have for you. After doing some research, I learned of the concern many people have for mushing butter into wooden serving boards, as the cracks/grooves in the wood can be hard to clean and may promote bacteria growth. So, for the sake of food safety, I decided to make my butter board on a large ceramic platter that is easier to wash. I'm going to save the pretty wood boards for the charcuterie spreads for now.
Regardless of if you get on board the butter-board train or if you keep it simple moving forward this holiday season, don't forget to include dairy on your table spread. Offering milk as a beverage option, adding some extra butter to your potatoes, topping that pie with whipped cream, or sprinkling more cheese on your casseroles are all dairy farmer-approved possibilities.

---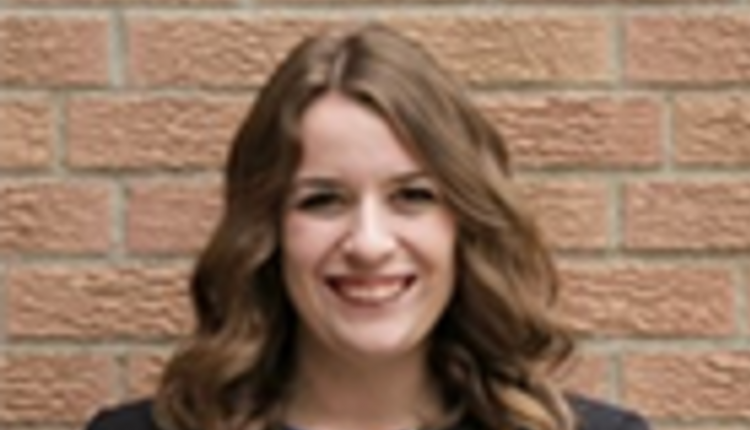 The author dairy farms with her parents and brother near Hawkeye, Iowa. The family milks approximately 300 head of grade Holstein cows at Windsor Valley Dairy LLC — split half and half between a double-eight parallel milking parlor and four robotic milking units. In the spring of 2020, Molly decided to take a leap and fully embrace her love for the industry by returning full time to her family's dairy.