by Amanda Smith, Hoard's Dairyman Associate Editor
Technological advancements have streamlined many day-to-day tasks on farms. They enable us to keep better records, more accurately identify cattle and track production through a lactation. "Precision dairy technologies can assist you in measuring physiological, behavioral and production-related parameters," noted Jeffrey Bewley last week at the University of Kentucky Precision Dairy Showcase.
He went on to add, "The producers who will have the most success are those who 'think cow' in every area of their dairy. Producers who buy technology with the goal of replacing people are the most likely to fail; these technologies need to be an aid, not a labor replacement."
Many benefits - including health, efficiency and production improvements, lower costs, and more objective analysis on farm - can result from the adoption of these technologies.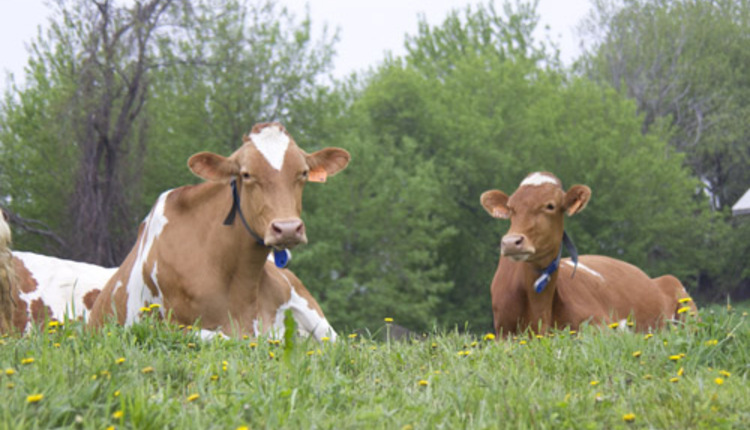 Ideally, precision technologies will help explain underlying biological processes, allow you to translate the data into meaningful action, are low-cost, while being flexible, robust and reliable. Additionally, for these tools to be successfully adopted the farmer needs to be a co-developer at all stages and must be adaptable, allowing for continual improvements.
In reality, Bewley noted, precision technologies are not the number one priority on many operations. Most technologies are in their infancy and not all are a good investment. Before implementing these products, farmers need to examine the economics. People factors must also be considered and applied with any technologies you choose to adopt.
Some technologies go to market too soon. They are developed independently without considering how they will eventually integrate with other technologies and work patterns. "There are too many devices that only make a single measure. The devices are not set up to talk to each other – they aren't compatible," noted Bewley. These advances also lack large-scale trials to support their use.
The most widely adopted technology to date – electronic estrous detection aids – were discussed by Bill Silva, a professor of reproductive physiology at the University of Kentucky. "Estrous detection aids help predict ovulation and give us a better ability to inseminate at the time when she is most likely to conceive." Most devices detect secondary signs. These devices have detection efficiency well above 40 percent and this may improve when combined with visual observation.