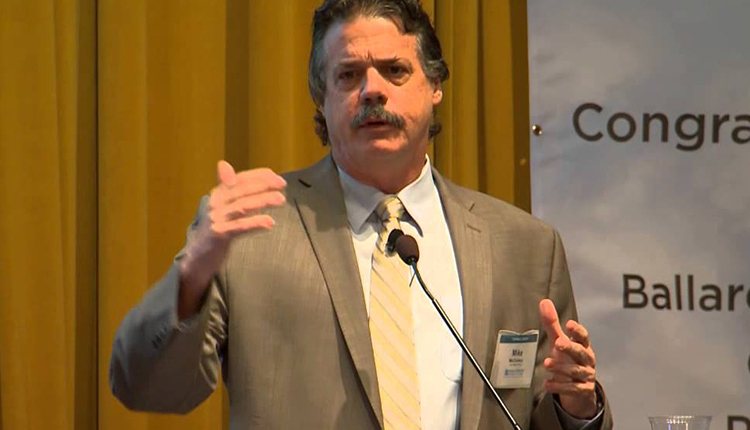 "As you look forward on your farm and business, always keep the consumer in mind," Mike McCloskey explained to attendees at the Dairy Cattle Reproduction Council's annual gathering in Columbus, Ohio. "As you look forward, good science and technology are bountiful . . . pick those that are easy sells to consumers," the owner of Fair Oaks Dairy said. "We have to defend every one of our practices in the eye of the consumer."
Those thoughts later drew a question from the audience, "How do we deal with consumers' emotion?" asked a central Wisconsin dairy farmer attending the meeting.
"Defend the defensible concepts, and move away from the indefensible," McCloskey responded in talking about farm practices.
"Dairy also must be united against irresponsible marketing as well," said McCloskey, who also holds a veterinary degree. "We (dairy leaders) have been pointing out irresponsible marketing. Don't try to take away a tool that is proven," said the Indiana dairyman. "Chipotle, Dannon, and Panera have done irresponsible marketing. These unfounded tactics must be exposed," said the dairyman who met with executives of Chipotle and Dannon to open a dialogue into these issues.
"We all lived through BST," McCloskey reminded the audience. "We did not come together as an industry, and we lost a very effective product."
"At the end of the day, if you are in dairy, you must keep the consumer in mind in everything you do," said McCloskey. "Remind consumers that we care about our environment, our cows, and our products."
"These days, the consumer wants to have an eye all the way to your farm," said McCloskey, who hosts 500,000 people annually at Fair Oaks Farms. "Ultimately, we (dairy) have to get others telling our stories. That's when we really win."
To comment, email your remarks to intel@hoards.com.
(c) Hoard's Dairyman Intel 2016
November 21, 2016