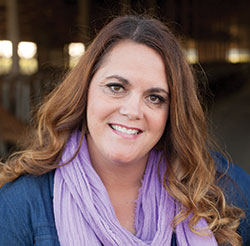 N
ot too long ago, my siblings and I finalized our late parents' estate. It has been a long journey from the time our mother passed away six years ago. Eighteen months later, we moved our dad off the family farm due to his struggle with dementia. Then we rented our childhood farm out, while dad lived in a memory care facility.
My parents were frugal with their money and saved to care for their future health problems. We feel blessed that they did just that.
When my grandmother passed away, my mom received an inheritance. My mom purchased a new car and a new bed and never spent another dime of that money. Her philosophy was "If you didn't need it, you didn't spend it." I recall my parents talking about this "inheritance money," and my father, who grew up poor beyond my comprehension, was determined to leave all of his children a monetary gift.
I struggled with why my father felt obligated to do that. I'm sure much of it stemmed from what his childhood lacked. Everything he didn't have he gave all of his children in spades — love, attention, understanding, and lead-by-example illustration of how to work hard and love big.
A flood of emotions surfaced when I received my inheritance not that long ago. While some might be happy to come across unearned wealth, I felt just the opposite. If nothing else, it was a reminder of all that I had lost. It also was a remembrance of how frugal my parents lived to save for the future. As dairy farmers, they knew that once the cows were gone, so would their monthly income. They saved for unforeseeable health care, living cost, and more.
My parents splurged by eating Tillamook brand ice cream and subscribing to cable television once all their children left home. They never went on vacations, purchased new cars, spent on unneeded clothing, or ate out. They really felt little was needed for a happy life and illustrated that exceptionally well.
So, when I opened a package that included my inheritance share, I sobbed. This unearned income was not won by the lottery but stemmed from the best parents God could give a child. My parents were able to get by during the '80s farm crisis, raising six children, and they still managed to save simply by living within their means.
They saved for a rainy day, something they could have written a novel about. Like many of you, they farmed when the milk price tanked and when interest rose. Mother Nature worked for them and against them.
Lord knows they had trying times — mountains of doctor bills when my sister Cathy underwent brain surgery, not once, but twice; when my sister Mary was diagnosed with epilepsy; and again when my brother, Patrick, broke his arm from being stepped on by a cow while milking. They underwent storms that I cannot even fathom: a house fire that took our home in the early 80s and failed brakes on a work water truck that took their only son on a cold April morning in 1995.
It took losing their son for my parents to establish a living will. They were smart enough to document their final wishes, even though they revised it a few times since.
According to an AARP survey, two out of five Americans over the age of 45 don't have a will. Let me be frank; this is just plain foolish. If you don't have a will, the state will decide what happens to your stuff, your children, and your financial legacy. Nobody wants this, even if you're single. I've said this before, and I'll say it again, farmers, especially dairy farmers, work too hard to leave the future up to chance.
So, if you are among the 40 percent of Americans and don't have a will set in place, make this a number one priority. The cost of setting up a will or trust is small in comparison to the headache of dealing with the court system later on.
A will or trust can be adjusted any time. Get the skeleton of the will set in place: your health care wishes, your funeral wishes, and your financial wishes. Appoint an executor; sometimes a nonfamily member is best suited for this role. And I encourage you all to do what Bob and Michelle Davidson did — talk to your children about your wishes.
Everything that was documented in my late parents' will was all public knowledge to me and my sisters. We understood my parents' final wishes; nothing came to us by surprise.
Part of my inheritance included a gold coin that my father purchased when I was a child. The history of the price of gold shows a volatile cycle. Nobody really knows what's going to happen with the gold market.
And friends, nobody really knows when God is going to call us home. Live life like you'll die tomorrow. And plan for it, too.
Around the Kitchen Table is a regular column in Hoard's Dairyman. The author and her husband work in partnership with family on a 450-cow dairy in East Moline, Ill.