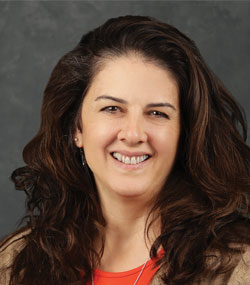 It is getting real out there in the dairy industry. It is not necessary for me to tell you twice. We see it in every state, with every style of farm, and size is not a factor. Dairy farmers are struggling.
It is dire. It is sad. It is overwhelming.
One of the hardest things for me to watch is the attitude flying around us. We are creatures that like to have reasons for a situation, and this scenario is no different than most. We are looking for reasons for why we are placed in this predicament.
In 2008 and 2009, Duane and I were in a difficult situation. In fact, rumors were going around the neighborhood that we were selling our cows. Complete strangers stopped by and asked to buy our heifers.
Over that time, the depth of my attitude measured as deep and murky as the manure in our pit, and it stank. I was on the warpath for reasons and people to blame. We pulled through, but it was close, and I really can't point to one particular reason why we are here. There were several factors that influenced our business. One thing for sure, clothing myself in blame and misery was self-destructive.
I understand that life is hard. I get it that frustrations are at an all-time high. I know that many of us are making tough, deep, and hurtful decisions. But wow, I have never seen so much unfiltered animosity darting at each other.
Yes, farming is a business, but we look at our farms with a personal heart and one can't help but receive these comments personally.
I have always said we need all sizes of farms in this country. Our American landscape is more beautiful, more successful, and truer to who we are if we have a diversity of voice, infrastructure, and farms.
The flip side of diversity is to have every farm the same size and same style. That does not define the freedom and uniqueness of who we are. It also doesn't sound fun.
I recently took on the role as chairman of Dairy Management, Inc. This is the board that oversees the checkoff dollars in the dairy industry. I have been serving on the DMI board for several years, and I enjoy having a hand in the promotion side of our business.
A few months ago, I was reminded of how important and powerful it is to work together. An example was given of how a workhorse can pull a load across the field; however, when you have four or more horses pulling equipment across the field, the load is lighter, easier, and additional work can be accomplished.
That is the perfect example for me to visualize. Amish families live all around us, and I often see horses working in the fields. Their uniformity and rhythm is beautiful to watch. There is an art to driving the horses, and it requires tremendous collaboration.
Can you imagine how the field would look if each horse went their own direction, plowing in every which way? There certainly wouldn't be a bountiful crop in the fall. The unified, team effort is what gets the field planted with efficiency and produces the best results.
Unity has always been a goal of mine — not conformity, but unity. We do not need to all conform to the same way of thinking, but it would be helpful to respectfully come together in unity.
The idea of coming and working together was a huge factor when I decided to write a blog about the checkoff programs. "We are Undeniably Stronger" is a biweekly blog that is intended to inform farmers of checkoff programs and to open dialogue among farmers about the programs. The underlying theme will be the strength our programs have given us because we have joined forces rather than tilling individual furrows of effort.
A few weeks ago I had the opportunity to visit the amazing facility where the Atlanta United Soccer team plays. Painted on the side of their stadium wall are the words, "Unite and Conquer."
There are several countries and languages represented on the team and many of the team members, including the coach, do not know English. However, the coach knows that the first step in conquering the other team is to unite. Once the team unites they can focus on the opportunity to win.
There are some comparisons when I look at this team and the dairy industry. Our farming styles are as different and unique as the soccer players. Sometimes it seems that we are not speaking the same language, but we still need to come together in unity before we can move forward as an industry.
I will not pretend to know all the answers to how we accomplish this win. My thought is that it includes respect for our differences, strong communication through disagreements, and a desire to win. I could sure use a goal right about now.
The author and her husband, Duane, own and operate a 550-cow dairy in Cochranville, Pa.